The Last Words of Jesus to His Disciples:
Enduring Lessons on Faith, Hope, and Love
What would you do if you knew you had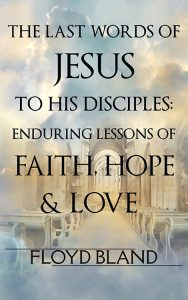 less than twenty-four hours to live? Would you finish your "bucket list?" Travel to an exotic place? Reconcile a past wrong? Spend time with a loved one?
Not so with Jesus Christ. He knew He would die in a few hours, and yet, He spent His last few moments sharing powerful, enduring lessons of faith, hope, and love that still transform people around the world today.
Do This to Remember Me
Let Not Your Hearts Be Troubled
I Am the Way, the Truth, and the Life
I Am the Vine, and You Are the Branches
I Give You a New Commandment; Love—As I Love You
I Will Pray to the Father, and He Will Send the Helper
I Chose You and Ordained You
That They May Be One, Even As We Are One
It is unfathomable how someone who has mere moments to live would spend His time sharing His heart as unselfishly as Jesus does. The Last Words of Jesus explores these and many other timeless lessons our Lord shares with us on His last evening on earth.
Coming soon to bookstores like Amazon  and Barnes & Noble

Oh For the Joy!
Forgiven and Free in Christ
Looking for encouragement? Feeling troubled today? Are you experiencing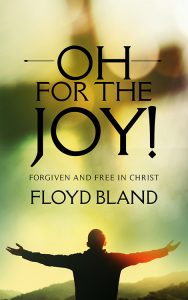 the true peace and freedom that only God can give? God's most exhilarating joy produces an assurance, comfort, and security we will not find anywhere else on earth.
This divine joy prompts our Lord Jesus Christ to perform redeeming works on our behalf. Oh For The Joy! reminds us of the precious promises and timeless truths that can encourage and instruct us to live lives filled with His joy, which can sustain us forever.
So, whether you are searching for encouragement or instruction in the Christian faith or struggling with the normal pressures of our twenty-first century world, Oh For The Joy! can help you realize your potential as a forgiven and free citizen of the Kingdom of God.
Available through bookstores like Amazon  and Barnes & Noble
Five Things Every Christian Must Know
There are times when the hectic pace of life can distract us from accepting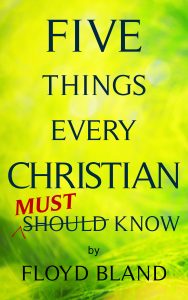 and fulfilling our unique, God-given design. We then settle for a worldly identity that is woefully inadequate. A continual encounter with Jesus Christ will enable us to enjoy our healthy and fulfilling destiny that produces a lifestyle of purpose, grace, and peace.
Five Things Every Christians Must Know is the practical, informative how-to guide that will:
Explain how we are not "mistakes" or "afterthoughts" but are wonderfully designed by God to fulfill his specific redemptive plan
Show how the forgiveness of sin we have in Jesus Christ gives us peace and freedom that lasts forever
Illustrate our unique, God-given, lifelong purpose and identity in Christ
Show how we have the ultimate assurance of God's eternal provision and care
Demonstrate how our fellowship in Christ produces the lifelong benefit of moral and spiritual wholeness
Present how simple, ordinary people can live compelling lives that literally change the world
While we are waiting for the glorious return of Jesus Christ, let us take comfort in how God defines us in His Word. Then, we can celebrate the five germane characteristics He designed for us before we were born. What about you?
Available through bookstores like Amazon and Barnes & Noble.
Radical Forgiveness
Through the Eyes of Jesus
Forgiving others who may have wronged us or forgiving ourselves for our past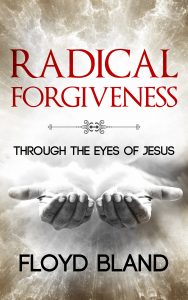 blunders is never easy. Our worst enemies―fear, pride and selfishness―can rob us from experiencing healthy, fulfilling interpersonal relationships because of our intentional unforgiveness.
Radical Forgiveness through the Eyes of Jesus is a practical, informative how-to guide that will:
Explain how we are not "mistakes" or "afterthoughts" but are wonderfully designed, equal, and significant components of God's eternal master plan
Identify self-defeating thinking patterns that get in the way of our forgiveness
Illustrate the lifelong process of personal and interpersonal spiritual wholeness
Show how the radical forgiveness of Jesus Christ still benefits us greatly today
Show how true freedom in Christ enables us to practice radical forgiveness, and
Show how simple, ordinary people can perform a ministry of reconciliation that enhances our Christian synergy
Through Radical Forgiveness, we can experience and express God's love, grace, and mercy in ways that transform others and us. How about you?
Available through bookstores like  Amazon and  Barnes & Noble.
The Christian Heritage:
God's Answers for a Searching World
(Revised Edition)

Have you ever wondered what the Christian life looks like in a perfect world?
The Christian Heritage illustrates it through eight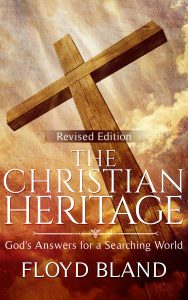 attributes, which when applied will:
Strengthen our faith in Christ (faith)

Help us live lives of moral excellence (virtue)

Show the importance of learning God's Word through Christian discipleship and applying it through relevant and effective service to God and others (knowledge)

Demonstrate the importance of personal self-control in the Christian life (temperance)

Show how we can patiently endure to the end (patience)

Teach us the importance of piety and sanctity in the Christian life and how they are attained (godliness)

Show how brotherly kindness can be expressed to perfection within the Christian life (brotherly kindness), and

Show how we can demonstrate God's unconditional love, which is the crowning glory of the Christian life (love)
Through the use of compelling Bible verses, the works of other authors, and practical applications, The Christian Heritage will help the reader understand how to live a Christ-centered life in an ever-changing world.
Available through bookstores like  Amazon and Barnes & Noble.