For March 6, 2021
It's sobering to witness the recent heightening of social discord, which not only serves to remind us of the reality of sin in fallen human hearts while demonstrating how sin's curse can impair our interpersonal relationships—around the world.
However, it also serves to demonstrate our critical need for personal, spiritual transformation to develop and foster social harmony. The Lord created us as social creatures, who first and foremost, experience an intimate fellowship with Him, and who then can live out harmonious human interactions.
Our Lord and Savior, Jesus Christ uses a wind analogy to describe our critical need for spiritual transformation,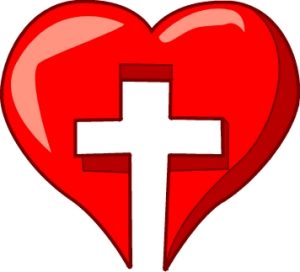 Most assuredly, I say to you, unless one is born again, he cannot see the kingdom of God…That which is born of the flesh is flesh, and that which is born of the Spirit is spirit. Do not marvel that I said to you, 'You must be born again.' The wind blows where it wishes, and you hear the sound of it, but cannot tell where it comes from and where it goes. So is everyone who is born of the Spirit (John 3:7—8 NKJV).
God's omnipotent Holy Spirit has been changing the lives of people for over six thousand years of human history. His refining work can be as subtle as a soft, gentle breeze or as dramatic as a devastating tornado. And like the wind, we do not see the Holy Spirit at work within us as He performs His incredible work of spiritual transformation—witnessed in new, dramatic behavioral changes.
Jesus Christ is the only solution to our spiritual quandary. As the Son of Man, He came down from Heaven to reveal God's plan of redemption fully. When the children of Israel sinned in the wilderness, God sent fiery serpents to bite those who rebelled against Moses, and many died.1
The people suddenly cried to Moses asking for forgiveness, and to alleviate their suffering, the Lord instructed Moses to make a brass, fiery serpent and attach it to a pole. Dying people who looked at the brass serpent were miraculously healed instantly.
Jesus said He likewise would be "lifted up," and whoever believes in Him will have eternal life. He also tells us that His death is motivated by God's love and not to condemn us, but to heal our spiritual condition forever,
And as Moses lifted up the serpent in the wilderness, even so must the Son of Man be lifted up, that whoever believes in Him should not perish but have eternal life. For God so loved the world that He gave His only begotten Son, that whoever believes in Him should not perish but have everlasting life. For God did not send His Son into the world to condemn the world, but that the world through Him might be saved (John 3:15—17 NKJV).
Faith is instrumental in our becoming righteous before God. Thus, our condemnation is not based on our sinful acts, but our rejection of His redemptive work performed on the cross. This correlation between faith and righteousness is consistent with two well-known Old Testament Scriptures,
And [Abraham] believed in the Lord, and He accounted it to him for righteousness (Genesis 15:6 NKJV).
Behold the proud, His soul is not upright in him; But the just shall live by his faith (Habakkuk 2:4 NKJV).
As the Light of the World, Jesus and says some will choose to remain in darkness because of their unbelief and love for darkness and its sin. Yet, whoever lives by the truth will discover His redeeming and transforming light that will make us righteous before God and cause us to reconciliation with God and each other both now and forever.
What a Wonderful Savior!