For January 15, 2023
To think of Jesus Christ as Son of Man is not much of a stretch because historical records verify His life, ministry, and existence. We can know that He walked the earth for about thirty-three years with the same human wants, needs, and aspirations we all share. He slept, ate, drank, wept, and was tempted. He experienced joy, anger, sadness, pain, hunger, thirst, anger, and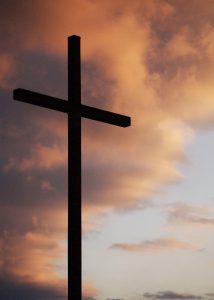 love. He became grief stricken, fatigued, and was lonely.
What set Him apart was that He did not succumb to the temptations that arise from sin, the self, or Satan. Instead, He lived a completely balanced life of moral and spiritual excellence at all times. He submitted Himself to the will of His Father and satisfied all the requirements of God's Law—He was perfect!
Understanding Jesus as Son of God becomes less of a problem when we acknowledge His being morally and spiritually perfect as an attribute of deity or as a reflection of God's holiness. In this context, the "perfection" and "mastery" components of His life and ministry make perfect sense. Because Jesus embodied God in human flesh,
Thus, He could impose His will over His creation by silencing the raging storm, walking on the turbulent sea, turning water into wine, feeding the multitudes with two small fish and five loaves of bread, healing the sick, raising the dead, and performing countless other miraculous works that verified His claims to be God in human flesh.
John the Apostle addresses the deity of Christ in the first chapter of his gospel,
In the beginning was the Word, and the Word was with God, and the Word was God. John 1:1 (NIV)
Then he further adds,
The Word became flesh and made his dwelling among us. We have seen his glory, the glory of the one and only Son, who came from the Father, full of grace and truth. John 1:14 (NIV)
God became human and made His home among us. It is humanly impossible to understand and explain the mysteries of God, including the intricacies of His Incarnation. God has the authority to conceal or disclose anything He so chooses (Proverbs 25:2).
Yet He revealed His divine, redemptive plan through Jesus Christ, the only Son of God. All that God requires is our faith in Christ to receive His gracious gift. Today, we can acknowledge Christ as Savior and Lord and receive the blessings associated with God's promises to save all those who believe and confess Jesus Christ,
But the righteousness that is by faith says: "Do not say in your heart, 'Who will ascend into heaven?' (that is, to bring Christ down) "or 'Who will descend into the deep?' " (that is, to bring Christ up from the dead). But what does it say? "The word is near you; it is in your mouth and in your heart," that is, the message concerning faith that we proclaim: If you declare with your mouth, "Jesus is Lord," and believe in your heart that God raised him from the dead, you will be saved. For it is with your heart that you believe and are justified, and it is with your mouth that you profess your faith and are saved. Romans 10:6-10 (NIV)
Jesus Christ is both the Son of God and the Son of Man. He is the perfect Mediator between God and humanity to reconcile anyone anywhere with God.
Through His reconciliation, we can have complete forgiveness of sin, spiritual transformation, and eternal life. All He requires is our faith in His perfect work on the cross. Won't you trust in Christ today and let Him change your life forever?
What a Wonderful Savior!