For January 8, 2023
Through our tribulations, God invigorates our spiritual depth, and His almighty power preserves our spiritual well-being. Just as fire refines precious metals, God uses tribulation to refine our patient endurance so that we face our challenges with bravery and fortitude as the Word of God teaches us,
But we also glory in tribulations, knowing that tribulation produces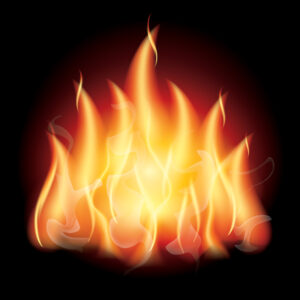 perseverance; and perseverance, character; and character, hope. Now hope does not disappoint, because the love of God has been poured out in our hearts by the Holy Spirit who was given to us. Romans 5:3-5 (NKJV)
The Greek word "hupomone," (Strong-G5281),1 translated as patience, combines two Greek words "hupo," under, and "meno," to abide to convey remaining patient, enduring, being steadfast in our resolve, particularly in our Christian faith.
To "abide under" means to surrender our will to Christ while we humbly and patiently endure by remaining steadfast in our service to Him. It must be pointed out that God never intends us to "abide under" the threat of danger or physical harm. We must address those circumstances carefully, with prayer, counseling, and appropriate intervention(s) on a case-by-case basis.
We are priceless commodities made in His image, and He wants us to practice self-care by seeking proper guidance when there is a threat of violence, exploitation, and/or abuse. Here, it may be best to seek out a qualified professional, Christian counselor, social/community service agency, or law enforcement for appropriate referral and/or crisis intervention.
Yet, we can trust the Lord to give us the wisdom and discernment to avoid situations that would imperil others or us as we grow into the level of Christ-likeness He advocates in His Word,
Let this mind be in you which was also in Christ Jesus, who, being in the form of God, did not consider it robbery to be equal with God, but made Himself of no reputation, taking the form of a bondservant, and coming in the likeness of men. And being found in appearance as a man, He humbled Himself and became obedient to the point of death, even the death of the cross. Philippians 2:5-8 (NKJV)
Patient endurance requires our complete surrender to the Lord. This is most difficult since it forces us to overcome our greatest internal enemy—pride. One author explores the freedom we have as we submit ourselves to Christ,
What freedom corresponds to submission? It is the ability to lay down the terrible burden of always needing to get our own way. The obsession to demand that things go the way we want them to go is one of the greatest bondages in human society today. … In the discipline of submission we are released to drop the matter, to forget it. … Only submission can free us sufficiently to enable us to distinguish between genuine issues and stubborn self-will.2
It is the Lord's job to lead us. It is our job to follow Him by trusting His leadership and obeying His sovereignty, as this hymn conveys,
Trust and Obey3
John H. Sammis (1846-1919)
When we walk with the Lord in the light of His Word, what a glory He sheds on our way! While we do His good will, He abides with us still, And with all who will trust and obey.
Not a shadow can rise, not a cloud in the skies, But His smile quickly drives it away; Not a doubt nor a fear, not a sigh nor a tear, Can abide while we trust and obey.
Not a burden we bear, not a sorrow we share, but our toil He doth richly repay; not a grief nor a loss, not a frown nor a cross, But is blest if we trust and obey.
But we never can prove the delights of His love Until all on the altar we lay; For the favor He shows and the joy He bestows Are for them who will trust and obey.
Then in fellowship sweet we will sit at His feet, Or we'll walk by His side in the way; what He says we will do, where He sends we will go, never fear, only trust and obey.
Refrain:
Trust and obey, for there's no other way To be happy in Jesus, but to trust and obey.
Won't you trust the Lord with your life and with your circumstances today?
What a Wonderful Savior!
See: Spiros Zodhiates, "ὑπομονή," The Complete Word Study Dictionary, New Testament, rev. ed., (Chattanooga: AMG International, 1993) 1425, and W.E. Vine, "Patience, Patient, Patiently," An Expository Dictionary of New Testament Words, in Vine's Expository Dictionary of Biblical Words, rev. ed. (Nashville: Thomas Nelson, 1985) 462.
Richard J. Foster, "The Discipline of Submission," Celebration of Discipline: The Path to Spiritual Growth, (San Francisco: Harper & Row, 1978) 97.