For November 30, 2018
Imagine living in a world with no pain, sorrow, or disease and where all your wants, needs, and desires are satisfied. In this blessed state of perfect innocence, peace, tranquility, and safety, you thrive in the company of loving companions with the freedom to do anything you want.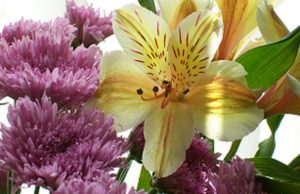 This was how it was in the beginning, when God created this world and our ancestors Adam and Eve. He placed them in the Garden of Eden with everything they could ever want or need. Eternal bliss was theirs as long as they obeyed one command: do not eat the fruit from the tree of the knowledge of good and evil. (See: Genesis 2:17)
The moment they ate the fruit, spiritual and physical death happened just as God warned. Physical death came over time, but spiritual death came at once, as the entire world became sin-contaminated. (See: Genesis 3:6–19, Romans 5:12)
Ours is a segregated society in many respects. Not only do class and race divide us. Many face strong public resistance after completing their prison sentences as well. Nevertheless, have you ever considered that God has the right to be choosy about whom He fellowships with? In other words, God has every right to enforce a "no strangers allowed" policy towards everyone who is offensive to Him—including you and me.
To make matters worse, with all the technology, self-help, and other resources we have at our disposal, we can do nothing to correct our nature externally. Daily we watch the tragic futility of those who seek remedies through wealth, sports notoriety, political power, corporate achievement, social status, academia, technology, and medicine.
Our failures remind us that, although we are morally and spiritually unfit to occupy a glorious heaven forever, we are well suited to occupy a tormenting hell forever. Our sin-contaminated internal nature prompts us to commit evil deeds and makes us "sinners" before our holy God.
God could have solved our sin problem by programming us to obey Him like robots, but He wanted us to love Him freely and surrender to Him willingly. God could have created loopholes and exemptions in His perfect Law to accommodate our sin problem, but then He would have made Himself less than holy by sacrificing His perfection for our imperfection.
God chose the most effective remedy instead. He became a human being in the person of Jesus Christ so that He could pay the price for our sin Himself as the Apostle John writes in John 1:14 (NIV),
The Word became flesh and made his dwelling among us. We have seen his glory, the glory of the one and only Son, who came from the Father, full of grace and truth.
Our human works cannot earn God's gift of grace. Only by our simple faith in Jesus' perfect works can we have our sins forgiven and become non-offensive to God.
Once we come to Him by faith, we can also experience an inner spiritual transformation as His Spirit inhabits and empowers us to love, serve, and obey Him faithfully and victoriously each day until He returns for us, as promised in 1 Corinthians 15:57-58 (NIV),
But thanks be to God! He gives us the victory through our Lord Jesus Christ. Therefore, my dear brothers and sisters, stand firm. Let nothing move you. Always give yourselves fully to the work of the Lord, because you know that your labor in the Lord is not in vain.
What a wonderful Savior!