For December 31, 2018
Some seven-hundred years before the birth of Christ, Israel is no more while her sister kingdom, Judah along with her capital city Jerusalem's destruction is foretold by the prophet Isaiah. For in just over one-hundred years, the nation's elite will be exiled to Babylon and the city destroyed. In order to encourage a downcast nation, Isaiah offers these comforting words:
"Arise, shine, for your light has come, and the glory of the LORD rises upon you."                                                                                           Isaiah 60:1 (NIV)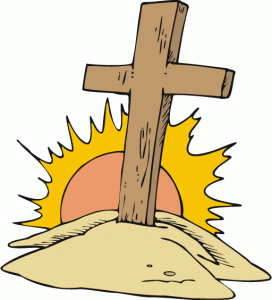 Gone would be the thrones on which King David and his son, Solomon sat when Israel enjoyed her greatest glory and splendor. Gone would be Solomon's Temple—one of the most beautiful structures ever designed and built—smoldering in ruins. Peace and prosperity would be distant memories for God's chosen people.
A devastated people yearned for a message of consolation, hope and of new beginnings: The Lord will restore them to greater glory whereby all the nations of the world would not only become eyewitnesses; they would experience as well.
Looking for a message of consolation, hope and new beginnings? Having difficulty making a New Year's resolution? Let me suggest the following:
♦ Others have failed you miserably; give your heart to Jesus Christ. He never fails but offers a wonderfully transformed life that honors God and blesses people—including you.
God saved you by his grace when you believed. And you can't take credit for this; it is a gift from God…For we are God's masterpiece. He has created us anew in Christ Jesus, so we can do the good things he planned for us long ago.                                                                                  Ephesians 2:8, 10 (NLT)
♦ Stop trusting in your human futility alone. Turn to the Lord instead, and trust in Him for everything.
This is what the Lord says: "Cursed are those who put their trust in mere humans, who rely on human strength and turn their hearts away from the Lord."                                                                                Jeremiah 17:5 (NLT)
♦ Commit your life to the Lord, and rely on Him to live out a victorious life through you each day.
He has shown you, O mortal, what is good. And what does the LORD require of you? To act justly and to love mercy and to walk humbly with your God.                                                                                                          Micah 6:8 (NIV)
♦ Experience and enjoy forever the abundant life that Jesus secures for His people.
The thief's purpose is to steal and kill and destroy. My purpose is to give them a rich and satisfying life.                                                        John 10:10 (NLT)
When our New Year's resolutions are Christ centered and God honoring, the Lord performs His perfect work in our hearts, minds, souls. Only then can we truly have a Happy New Year!