For February 9, 2019
The Christian faith has been described as a rigid system of do's and don'ts; a dull and boring life that does not allow people to experience life at its fullest. To the casual observer, this position may seem to be reinforced by sacred Scriptures that appear to show how Christians are "strangers and pilgrims" on a mission: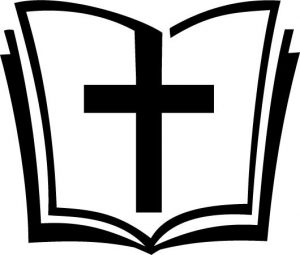 ♦ We are to be perfect even as our Father in Heaven is perfect (Matthew 5:48)
♦ We are in the world but not of the world (John 17:16), and
♦ We are bought with a price; no longer our own exclusively (1 Corinthians 6:19-20)
♦ We are to abstain from sinful desires that war against the soul (1 Peter 2:11)
Christianity may appear rigid, dull, and boring to some casual observers. But it is not! Jesus Christ promises an abundant life of absolute, all-encompassing, and eternal freedom saying: "So if the Son sets you free, you will be free indeed!" John 8:36 (NLT)
Here are five freedoms we have in Christ that make the Christian life both exciting and fulfilling:
Free from sin's bondage and dominion:
Sin's corruption on everyone living on earth since the time of our ancestors Adam and Eve is most apparent when people attempt to acquire meaning, fulfillment, and satisfaction through sex, drugs, sports, power, wealth, prestige, work and religion.
And with each occurrence, we witness the tragic outcome of Jeremiah 2:13 with full and unmistakable clarity; we forsake God, who is the Fountain of Living Waters, and we replace Him with broken cisterns that can hold no water!
Ultimately, the fleeting pleasures of sin can never satisfy our deepest emotional, physical, and spiritual longings as does a intimate, personal and  authentic relationship with Jesus Christ.
His Spirit not only transforms us, but He also supplies us with the strength to resist those lusts of the flesh, eyes, and the pride of life that imperil others and us. In addition, He makes His abode within us so that we can be "free" to live each moment to its fullest as we emulate His impeccable lifestyle consistently and follow His incomparable teachings willingly–for His glory and our collective benefit!
Free from past condemnation, guilt, and shame:
Jesus Christ secured our forgiveness though His death at Calvary. He now having been raised from the dead, we can enjoy true peace with God since our past misdeeds are no longer considered. In other words, although sin has consequences, it can no longer be used against us to condemn us before God.
We can "freely" function at full capacity with a clear conscience because God no longer views us from the context of our sinful past. Instead, He views us from the standpoint Jesus' righteousness. Now He can love, accept, and value us as though we never sinned, and we are empowered to reflect His grace and love through lives that show everyone how grateful we truly are.
Free from all doubt and uncertainty regarding God's acceptance:
Love from the world's point of view is self-centered and exploitative. Its ultimate goal is to function in ways that secure the best interest of the giver–never the recipient–at all times. On the other hand, God's brand of unselfish love will always function in a manner that secures the best interest of the recipient in every situation.
Through God's unfailing love, we can experience true "freedom" from insecurity; because we have an eternal, fulfilling, satisfying love relationship with God, which the world can neither understand nor offer. While His love and acceptance costs us our faith and obedience. It cost Him His life at Calvary's cross.
Free to share noble human characteristics that make life worth living:
Through Christ, we can "freely" feature many compelling examples of love, joy, peace, longsuffering, gentleness, goodness, faith, meekness, temperance, truth, righteousness, helping, giving, wisdom and other Holy Spirit-empowered attributes our world desperately needs to see reflected today.
In this way, we Christians can be the visible examples of Heaven's glorious and eternal character, which the Lord is perfecting in us now and preparing for us later.
Because of the freedom we have in Christ alone, the Christian life is never rigid, dull, or boring. It's truly abundant, fulfilling, and exciting. What a wonderful Savior!