For March 28, 2019
To the astonishment of the masses, the sick were healed of infirmaries no physician could cure. More importantly, people were introduced to wonderful, revolutionary, irrefutable teachings of an itinerant preacher, Jesus Christ, who spoke to each of them as though He knew them personally.
Jesus of Nazareth understood and empathized with the people who languished under the weight of the religious intolerance and Roman colonialism during the First Century in Palestine. His audience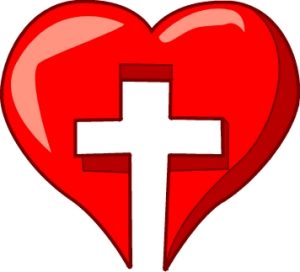 desired a lasting, meaningful, and personal relationship with God, which their corrupt religious leaders and the government could not provide for them. With sensitive hearts they embraced our Lord's gripping words:
Lay not up for yourselves treasures upon earth, where moth and rust doth corrupt, and where thieves break through and steal: But lay up for yourselves treasures in heaven, where neither moth nor rust doth corrupt, and where thieves do not break through nor steal: For where your treasure is, there will your heart be also. Matthew 7:19-21 (KJV)
For them it was validation at long last. Someone important—who knew God and spoke for God as though He was God—expressed their innermost desires and longings without laying a "guilt trip" on them.
They were no longer obligated to broadcast their religious fervor as did the corrupt religious zealots because He taught that God preferred our modesty and humility. In addition, fasting, sacrificial giving, moral purity, spiritual zeal, showing love to the unlovable, and rendering unselfish service towards others were now deemed as profitable since these (and other) ascetic practices allowed them to "lay up treasures in Heaven" from the heart.
Today we can find inspiration in this passage; or by the lyrics of a song that contains similar words; or when a Christian serves, shows love, or sacrificially gives to others without the thought of receiving recognition or repayment. Here, the heart is in the right place.
Unfortunately, the warning contained in this passage is also true. When people live their lives in a manner that implies their life's purpose is "to get paid" as if acquiring material things is the key to eternal fulfillment; here, the heart is in the wrong place.
These people fail to see this earth is not our final destination. As the Bible tells us, we are pilgrims and strangers traveling through it. For some, the journey may be thirty years or less while others may exceed the seventy-year benchmark given in Psalm 90:10. Whatever time we have, Job 14:5 tells us the Lord has determined the exact day and time of our living and dying.
But while we await our departure (and/or His return), the Lord has promised everlasting communion with both He, and the Father through the Spirit. Before going to the cross, He offers us comfort with His promise to return:
Don't let your hearts be troubled. Trust in God, and trust also in me. There is more than enough room in my Father's home. If this were not so, would I have told you that I am going to prepare a place for you? When everything is ready, I will come and get you, so that you will always be with me where I am. John 14:1-3 (NLT)
Then just before the Ascension, Jesus reassures us He would be with us forever in Matthew 28:20. His is an intimate, communion that lasts forever. For in Christ, we have the Comforter (Holy Spirit) who gently comforts, helps, guides, teaches, and secures us until we inhabit our eternal home according to John 16:7-15.
We can find true fulfillment in a personal relationship with the Lord Jesus Christ who instructs us to deny ourselves, take up our crosses, and follow Him daily. Because if we try to save our lives, we will lose them, but if we loose our lives for His sake and the Gospel's, we will find them. Yet, He still asks us today: What is the benefit to gain the whole world, and to lose our souls? (Matthew 16:24-26)
The condition of our heart will always determine whether we will have true intimacy with God. It will also determine where and how we will spend eternity. Some say rightly that the distance between Heaven and Hell is approximately twelve to eighteen inches—the distance between the head and the heart. In other words, there is a vast difference between knowing facts about the Lord (religion) and knowing the Lord personally (relationship).
The Lord knows the intent of our hearts, and He sees all things and will rightly judge or reward us accordingly. Very soon indeed, the Lord will return and receive those of us whose hearts and treasures are not on this earth but in Heaven. Amen!