For July 12, 2019
Intimate, loving fellowship with the Lord Jesus Christ—especially now, before His glorious return—is of critical importance. Yet it is often overlooked, as there are many who will define fellowship with the Lord within the context of our service performed. This is problematic, because how much we do to help others in need or to point others to Christ do not constitute fellowship.
It's easy to get caught up in the "stuff doing" routine and lose sight of the relationship the Lord desires for us and offers us freely. Like Martha, as presented in Luke 10:38-42, we can become so focused on the "doing for" Jesus that we miss the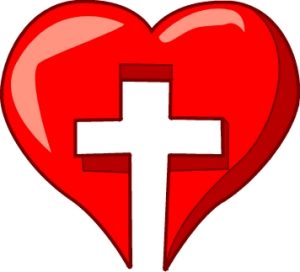 "being with" Jesus; the opportunity to sit at His feet, and to feast on His words, as did Mary and others who were privileged to be with the Lord on that marvelous day.
What we do for the Lord reflects the inner work His Holy Spirit is perfecting in us. In this proper context, works rightly serve as the thermometer to reveal our spiritual fervor towards and our growth in the Lord. Since we cannot return to the First Century during the time of Jesus, we pray, read, study, and memorize God's Word (the Bible), fast, and attend regular worship services to maintain and enhance our fellowship with the Lord.
The Lord wants us to love Him first and foremost.1 But, the Apostle John illustrates how the Lord expresses His pure, self-less, eternal love towards us in 1 John 4:7-10 (NLT):
God showed how much he loved us by sending his one and only Son into the world so that we might have eternal life through him. This is real love—not that we loved God, but that he loved us and sent his Son as a sacrifice to take away our sins.
It is comforting to know our fellowship with the Lord is not contingent upon our performance. It is contingent upon His all-encompassing performance on our behalf that reconciles us to Him forever.
In the Garden of Gethsemane, the Lord prayed to have "this cup pass"2 and to be excused from the cruel death awaiting Him on Calvary's Cross in a few hours. Nevertheless, His desire to redeem us prevailed as He when on to pray: "Not my will but yours be done!" Thus, beaten, humiliated, disgraced, and mocked, our Lord loved us enough to die for our sins.
Ironically, Jesus foreknew about His death and suffering long before it happened. Yet created His executioners, the hill on which He was crucified, the trees used to make the wooden cross, and the metal ore used to make the spikes that fastened Him to the cross when He created the heavens and earth along with everything in it in the beginning.
Moreover, He died for us although He was innocent of all the charges leveled against Him. Even Pilate, the Roman Procurator over the province of Judea at the time of Jesus stated repeatedly in His defense: "I find no fault in Him." Yet He was crucified.3
Matthew 26:53 tells us the Lord could have commanded legions of angels to destroy His captors and accusers. Instead, He chose to pay our sin debt and restore the fellowship that was lost by the disobedience of our ancestors: Adam and Eve as presented in Genesis 3.
Then He rose from the dead and ascended into Heaven where, at the right hand of God, He continues intercede for us. Hebrews 12:2 (KJV) sheds light on the importance of our looking to Jesus in light of His redeeming, efficacious work:
Looking unto Jesus the author and finisher of our faith; who for the joy that was set before him endured the cross, despising the shame, and is set down at the right hand of the throne of God.
Ever concerned for our spiritual welfare and security, He provides us with His precious Holy Spirit to guarantee our spiritual success as we await His glorious return.
A hundred lifetimes of our "good works" will not begin to compare with one instant of the Lord's perfect work for us. The Lord Jesus Christ left His deity and glory to redeem us, not based on what we could do for Him, but because of the glorious and eternal fellowship He desires for us.
It is amazing how the Lord offers His loving fellowship to everyone everywhere—even to those who choose not to believe in Him just as John 3:16-17 (KJV) states emphatically:
For God so loved the world, that he gave his only begotten Son, that whosoever believeth in him should not perish, but have everlasting life. For God sent not his Son into the world to condemn the world; but that the world through him might be saved.
We are no longer without hope, because God's love expressed through Jesus Christ lifts us from the depths of despair and raises us to the lofty heights of His love and fellowship forever. Although He is not obligated, The Lord continues to do more than we could ever imagine—just because.
What a wonderful Savior!