July 19, 2019
A prevalent misconception links size and scope with the Lord's association. Perhaps this derives from our interpretation of Scriptures like Ephesians 3:20 (KJV): "Exceeding abundantly above all that we ask or think," and Deuteronomy 28:13 (KJV): "The head and not the tail" depicting God's bountiful grace and providence towards His people.
Linking material prosperity with God is problematic since His Word offers a very different view of His intervention that is independent of our feelings and circumstances. For example, the Lord Jesus taught the meek will inherit the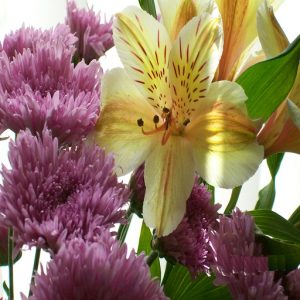 earth. He also acknowledged and praised a poor widow for giving all she had, and He promised there will always be the poor.1
A similar theme can be found in 1 Corinthians 1:26-31 (NIV):
Brothers and sisters, think of what you were when you were called. Not many of you were wise by human standards; not many were influential; not many were of noble birth. But God chose the foolish things of the world to shame the wise; God chose the weak things of the world to shame the strong. God chose the lowly things of this world and the despised things—and the things that are not—to nullify the things that are, so that no one may boast before him. It is because of him that you are in Christ Jesus, who has become for us wisdom from God—that is, our righteousness, holiness and redemption. Therefore, as it is written: "Let the one who boasts boast in the Lord."
During that morally and spiritually bankrupt time in ancient Israel's history, near the end of Ahab and Jezebel's evil reign, God's prophet Elijah confronted Ahab and the 450 false prophets of Baal at Mount Carmel in 1 Kings 18. There, the Lord demonstrated His power to consume the water-soaked, evening sacrifice with fire from Heaven after the false prophets and their god failed to consume that same sacrifice.
Yet in 1 Kings 22, the Lord used a lesser-known prophet to declare the exact day of Ahab's death.2
Jehoshaphat, the King of Judah, formed an alliance with Ahab to defeat the Syrians at Ramoth Gilead. Before engaging in battle, Jehoshaphat asked King Ahab for the Lord's counsel, so the prophet Micaiah was summoned.
Imagine the spectacle as this one man stood alone among the pomp and splendor of two great kings seated on thrones in their regal glory surrounded by hundreds of false prophets who were predicting a resounding victory at Ramoth Gilead.
It would have been easy for Micaiah to follow the crowd and repeat the same false assurance his contemporaries were declaring. He did not, however. Instead, he declared one simple message: King Ahab will die in battle! A few hours later, King Ahab died in battle just as the man of God predicted—even though Ahab changed clothes with Jehoshaphat in an attempt to disguise himself from the enemy.
As Christians, we should never consider ourselves to be mistakes or afterthoughts. We are special and unique persons designed to fulfill the Lord's perfect, eternal purpose. He created us with all our complexity, to function according to His perfect will.
Our Lord can and will use anyone, even those considered "small or insignificant" to accomplish a great work that will honor Him and benefit others and ourselves. All He wants is our willing and obedient hearts.
We are small yet large!