August 3, 2019
In Matthew 5:13-16 (KJV), the Lord Jesus Christ taught His followers:
Ye are the salt of the earth: but if the salt have lost his savour, wherewith shall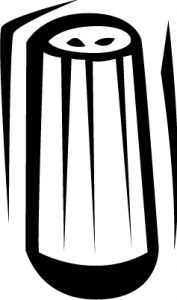 it be salted? it is thenceforth good for nothing, but to be cast out, and to be trodden under foot of men. Ye are the light of the world. A city that is set on an hill cannot be hid. Neither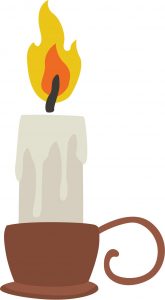 do men light a candle, and put it under a bushel, but on a candlestick; and it giveth light unto all that are in the house.  Let your light so shine before men, that they may see your good works, and glorify your Father which is in Heaven.
Jesus establishes a new spiritual norm for appropriate earthly conduct that can change the world. This "Kingdom Living" occurs when normal, everyday human lives are dramatically changed as they encounter the Living Christ personally.
Such lives become Christ-centered and Spirit-controlled to the extent that we think, speak, and act in ways that honor the Lord Jesus Christ as His new creations. In other words, the Holy Spirit governs our thoughts, words, and actions, so that we grow morally and spiritually in our commitment to prayer, reading His Word (Bible), attending regular worship, and serving others.
We acquire this new life by placing our faith in the Lord's death and resurrection to reconcile us to God instead of our futile self-righteousness. We submit to His will while clinging tenaciously to Him for our every need. Now, the power of Satan, the cares of this world, and our own inadequate strength no longer debilitate us as we operate under His unfaltering might.
Our desire is to know the Lord better and become more like him daily. The Lord helps us grow to be more like Him each day and gives us the ability to honor Him in everything we say, think, and do. In other words, we "grow up" morally and spiritually. Our new lives, like savory salt, will not lose its zest, and like bright lamps, we illuminate our surroundings magnificently.
We become active and willing participants who join him in this operation. Here, we are not working to achieve salvation. Instead, we deliberately make godly, moral choices, and we intentionally perform selfless, noble acts because we are saved already.
Kingdom Living is consistent with the Lord's will that no one should perish but that we all become the benefactors of His grace and love as John 1:12–13 (KJV) reads:
But as many as received him, to them gave he power to become the sons [and daughters] of God, even to them that believe on his name: Which were born, not of blood, nor of the will of the flesh, nor of the will of man [or woman], but of God.
This New Life in Christ is something that all His followers share in common. This Christian Heritage allows us to live out the truths of Galatians 2:20 (KJV):
I am crucified with Christ: nevertheless I live; yet not I, but Christ liveth in me: and the life which I now live in the flesh I live by the faith of the Son of God, who loved me, and gave himself for me.
Kingdom Living also moves beyond our interaction with God to include our interactions with others as we function in ways that are not detrimental to their health, welfare, or safety regardless of race, gender, culture, social status, or political affiliation.
We are the Lord's "salt" and "light" uniquely suited to represent Him. Our life's mission as His Ambassadors is always to model His righteousness and to transform this sin-contaminated, sin-darkened world one person at a time. Our eyes remain focused on Jesus Christ and Him crucified while our feet follow His "straight and narrow path" consistently.1 Should we try to be anything else, we become utterly and absolutely worthless.
We are not perfect, only Christ was. Yet we strive for perfection in Him daily so that we can show that it is possible to practice an authentic, Christ-entered, Spirit-controlled life.
Without hesitation, we love and serve the Lord and others in need and become compelling witnesses that render timely responses to a world seeking answers to many complex issues and questions.
The Lord wants us to experience His abundant and everlasting new life so that we can emulate His moral and spiritual excellence consistently.
Can normal everyday people change the world? Yes we can—as salt and light!