For June 9, 2019
Normal, everyday living often provides so many distractions that we fail to see and appreciate the astounding eternal, transcendent reality that awaits us. For we who believe in in the Lord Jesus Christ and have committed our lives to Him can expect the fulfillment of His wonderful promise:
Don't let your hearts be troubled. Trust in God, and trust also in me. There is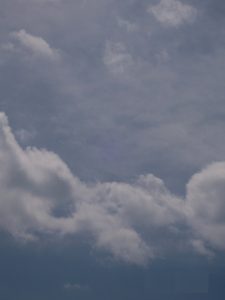 more than enough room in my Father's home. If this were not so, would I have told you that I am going to prepare a place for you? When everything is ready, I will come and get you, so that you will always be with me where I am. John 14:1-3 (NIV)
Although many have speculated about the precise moment of our Lord's return over the past two thousand years, no one really knows when it will happen.
In the meantime, Jesus admonishes His followers to be vigilant and watchful, as if we are "on guard," until He returns in glory. At that precise moment, He will call us from our labor on earth to our reward in Heaven, and we will experience the pinnacle of His redemptive work; clothed in new immortal bodies that will enable us to share in His eternal glory—in full measure!
This is the glorification recorded in Romans 8:28-31 (KJV):
And we know that all things work together for good to them that love God, to them who are the called according to His purpose. For whom He did foreknow, He also did predestinate to be conformed to the image of His Son, that He might be the firstborn among many brethren. Moreover whom He did predestinate, them He also called: and whom He called, them He also justified: and whom He justified, them He also glorified. What shall we then say to these things? If God be for us, who can be against us?
Exodus 33 and 34 illustrates what happened when Moses requested to see the Lord's full glory. The Lord warned Moses that no one can see His full glory and live. However, the Lord did allow Moses to see His "back side" briefly. Yet, that brief glimpse illuminated Moses' face to such a degree he had to cover his face to avoid frightening the other people.
No human can endure God's full glory in natural bodies and live. Instead, God has to transform our bodies to insure our safe, eternal co-existence. 1 Corinthians 15:50-58 (NLT) describes this transformation:
What I am saying, dear brothers and sisters, is that our physical bodies cannot inherit the Kingdom of God. These dying bodies cannot inherit what will last forever. But let me reveal to you a wonderful secret. We will not all die, but we will all be transformed! It will happen in a moment, in the blink of an eye, when the last trumpet is blown. For when the trumpet sounds, those who have died will be raised to live forever. And we who are living will also be transformed. For our dying bodies must be transformed into bodies that will never die; our mortal bodies must be transformed into immortal bodies. Then, when our dying bodies have been transformed into bodies that will never die, this Scripture will be fulfilled: "Death is swallowed up in victory. O death, where is your victory? O death, where is your sting?" For sin is the sting that results in death, and the law gives sin its power. But thank God! He gives us victory over sin and death through our Lord Jesus Christ. So, my dear brothers and sisters, be strong and immovable. Always work enthusiastically for the Lord, for you know that nothing you do for the Lord is ever useless.
Christians everywhere anxiously await the Lord's descent from Heaven when He will create a new Heaven and earth free from sin, Satan, or anything defiled. There, we will experience eternal bliss with Him forever (in bodies free from sin, pain and disease) in the company of other believers—past, present, and future—and experience His love, glory and majesty forever.
Today, the Lord is preparing our special place where we will have His eternal peace, rest, and comfort (from all toil, pain, and sorrow) just as Revelation 21: 3-4 (NIV) attests:
And I heard a loud voice from the throne saying, Look! God's dwelling place is now among the people, and he will dwell with them. They will be his people, and God himself will be with them and be their God. He will wipe every tear from their eyes. There will be no more death or mourning or crying or pain, for the old order of things has passed away.
At that time, a final separation of the Righteous and the Wicked will occur. Our qualification or disqualification will not be based on our "good works" but on the  redeeming work of Jesus Christ performed at Calvary. (It is our gratitude for His gift of grace that compels us to commit our lives to the Lord by performing good deeds that point others to Christ.)
Through Jesus' vicarious death and resurrection, God provides a full payment for sin, and those of us who trust in Him will experience this benefit. As a result, God will deem us as the Righteous,  and we will share eternity with Him in Heaven.
Unfortunately, those who do not trust in the merits of the Lord's redeeming work will be disqualified since they have no payment for sin. Deemed as the Wicked, they will experience God's eternal separation in Hell.
1 Peter 1:3–5 tells us how we are kept by the power of God through faith unto salvation—ready to be revealed in the last time. Only humble, reverent, and sincere faith in Christ will assure us eternal life in glory, which is truly our hope and peace. What a wonderful Savior!