November 24, 2019
Over the years, I have noticed an increase in the numbers of people who have professed their faith in the Lord, yet they worry about their day-to-day well being.
Doubt and fear are a normal part of the human experience, and it is normal to wonder if the Lord is with us in our distress. In a recent conversation about God's ability and willingness to answer our prayer, a person who felt abandoned by God posed the question: "Does God even care?"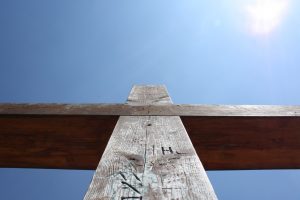 In 2 Corinthians 12:8-10 (NLT), the Apostle Paul relates a similar situation:
Three different times I begged the Lord to take it away. Each time he said, "My grace is all you need. My power works best in weakness." So now I am glad to boast about my weaknesses, so that the power of Christ can work through me. That's why I take pleasure in my weaknesses, and in the insults, hardships, persecutions, and troubles that I suffer for Christ. For when I am weak, then I am strong.
It is unbelievable to think how the Apostle Paul, someone who played such an essential role in the development, progress, and stability of New Testament Church not having his prayers answered. However, even our Lord Jesus Christ had feelings of abandonment while on the Cross when He cried: "My God, My God, why have you abandoned me?"1
Despite the intensity of our sorrow, or how convincing the Enemy's lies seem at the moment, we can know beyond a doubt that our Lord will comfort and console us, just as He promised:
Then Jesus said, "Come to me, all of you who are weary and carry heavy burdens, and I will give you rest. Take my yoke upon you. Let me teach you, because I am humble and gentle at heart, and you will find rest for your souls. For my yoke is easy to bear, and the burden I give you is light." Matthew 11:28-30 (NLV)
As the Lord was dying on the cross for our redemption, He affirmed that His work is forever finished. All that we will ever need for reconciliation with God had been accomplished;  nothing else is required to secure our place in His Kingdom. Moreover after rising from the dead, Jesus reassured us that all power in heaven and earth is entrusted to Him alone. In Him, we have all we will ever need to successfully navigate this life.2
Because of the free gifts that He bestows upon us beyond measure, the Lord is more than able to comfort us when we are distressed and heal us when we are brokenhearted; especially when we come to Him with sincere and contrite hearts.
Ultimately, we can find comfort knowing our Lord is more than adequate to help us meet any situation successfully, just as Psalm 34:19 affirms: "The righteous person faces many troubles, but the Lord comes to the rescue each time!"
What a wonderful Savior!