For July 5, 20201
Many years ago, a pastor challenged me to use my gifts, talents, and abilities constructively for the Kingdom, which ultimately beggs this question, "If we were to give ourselves to the Lord completely, living according to the Bible, and trusting Him to fulfill His wonderful promises—what could happen to us and to those around us for our good and His glory?"
Trying to answer this question brought about many life-changing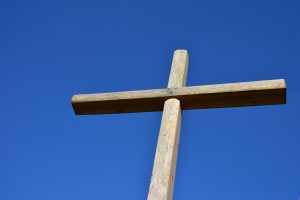 experiences over the years; for it implies we no longer depend on our abilities and enterprises exclusively because Christ is the center of our existence, and we depend on Him exclusively.
But, isn't this how we as Christians are supposed to live anyway? Proverbs 16:9 (NLT) tells us, "We can make our plans, but the Lord determines our steps." Moreover, Psalm 37:23 tells us our steps are "ordered" by the Lord, who takes delight in every step we take.
Answering the question means our self-centered, self-glorifying plans, goals, and objectives are "out the window," since they must be Christ-centered, God-honoring, and Bible-based at all times.
In addition, our thoughts, words, and actions are now filtered through a secondary question, "Will what I'm thinking, saying, or doing in at this moment help point someone to Christ?" Unfortunately, this second question has been answered both yes, and no. 
What could happen…even today?
As finite humans, we will ever experience spiritual and moral completion in this life. Yet, we have a wonderful example in Christ, who redeems and transforms us while providing His support and Spirit-power to sustain us.
The Lord is all-sufficient in supplying things beyond our control—especially, how He protects, provides, and guides us at the precise instant and in the precise way we need Him. The more I live, the more I see His divine truth,
Fear thou not; for I am with thee: be not dismayed; for I am thy God: I will strengthen thee; yea, I will help thee; yea, I will uphold thee with the right hand of my righteousness (Isaiah 41:10 AKJV).
The Lord is with us; watching over us—even when we are not consciously aware of His presence and providence.
None of our "good" works engender boasting since they are merely what He expects of us,
"When a servant comes in from plowing or taking care of sheep, does his master say, 'Come in and eat with me'? No, he says, 'Prepare my meal, put on your apron, and serve me while I eat. Then you can eat later.' And does the master thank the servant for doing what he was told to do? Of course not. In the same way, when you obey me you should say, 'We are unworthy servants who have simply done our duty'" (Luke 17:7-10 NLT).
Yet, the Lord lavishly provides us with His forgiveness, freedom, and joy, even though we can never be "good enough" to earn His consideration.
Let us continue to do our best each day using our greatest effort to persevere toward the prize He has reserved for all those who love His appearing (Philippians 3:14, 2 Timothy 4:8). After all; this is all He requires from us.
What a Wonderful Savior!