For December 25, 2019
We desire to be with loved ones on special occasions. This is especially true during the Holiday Season as reflected in a recent Transportation Security Administration (or TSA) report of record numbers of travelers during this past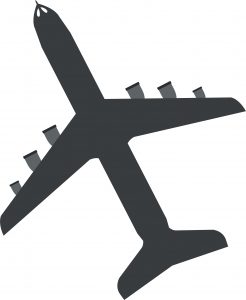 Thanksgiving Holiday. For instance, on December 1, 2019, more than 2.8 million travelers were screened at TSA checkpoints nationwide, marking its busiest day on record.1
Our Loving, Holy and Eternal God, who created the Heavens and the Earth, was deeply motivated by a yearning to restore the fellowship He Had with a fallen humanity—like He shared with Adam and Eve, our ancestors in the beginning.
We will never know the size of our universe since the more we explore the more galaxies we yet discover. The National Aeronautics and Space Administration or NASA reports that beyond our own galaxy lies billions of galaxies.2
Nevertheless, in the fullness of time, our Living God easily bridged this vast expanse so that He could demonstrate His matchless love for us in an unmistakable way about two thousand years ago. Luke 2:8-14 (NKJV) describes this event:
Now there were in the same country shepherds living out in the fields, keeping watch over their flock by night. And behold, an angel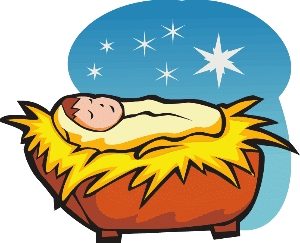 of the Lord stood before them, and the glory of the Lord shone around them, and they were greatly afraid. Then the angel said to them, "Do not be afraid, for behold, I bring you good tidings of great joy which will be to all people. For there is born to you this day in the city of David a Savior, who is Christ the Lord. And this will be the sign to you: You will find a Babe wrapped in swaddling cloths, lying in a manger." And suddenly there was with the angel a multitude of the heavenly host praising God and saying: "Glory to God in the highest, And on earth peace, goodwill toward men!"
Jesus' birth facilitated a new human relationship paradigm between God and humanity based on His peace and goodwill. Here, all God's promises concerning the forgiveness of sin, reconciliation, peace, and forgiveness that were directed towards His Chosen People (vis-à-vis the Jews) exclusively, as conveyed through the prophets, priests, the Holy Scriptures, and through sacred family traditions and customs were now available to all of us—men, women, boys, and girls everywhere—by faith.
In other words, all of us now have the opportunity to acknowledge Jesus as Lord and as Savior in order to receive the promise of abundant life in this world leading to eternal life with Him in the next as Philippians 2:5-11(NLT) attests:
You must have the same attitude that Christ Jesus had. Though he was God, he did not think of equality with God as something to cling to. Instead, he gave up his divine privileges; he took the humble position of a slave and was born as a human being. When he appeared in human form, he humbled himself in obedience to God and died a criminal's death on a cross. Therefore, God elevated him to the place of highest honor and gave him the name above all other names, that at the name of Jesus every knee should bow, in heaven and on earth and under the earth, and every tongue declare that Jesus Christ is Lord, to the glory of God the Father.
Either in this life or in the next, every knee will bow, and every tongue will confess Jesus Christ as Lord to the glory of God the Father. There is a far better outcome for us if it happens in this life out of our free will motivated by our love for Him. Then the result is eternal, loving fellowship. In the next life, the outcome is far more severe since it is by compulsion as we succumb to His omnipotence and invincibility before being relegated to spending eternity in a tormenting Hell.
Yes! We can celebrate the birth of this wonderful Baby Boy, Jesus Christ, on Christmas Day realizing His physical life began privately in a Bethlehem manger, but it will end publically on Calvary's Cross.
Yet, when He rose from the dead, as our Redeemer, He won us back to God so that we could have fellowship with Him forever. What a Wonderful Savior!
See the TSA website online at: https://www.tsa.gov/news/releases/2019/12/05/tsa-screened-record-breaking-number-thanksgiving-holiday-travelers-sunday.
See the NASA website accessed online at: https://www.nasa.gov/audience/foreducators/5-8/features/F_How_Big_is_Our_Universe.html.