For January 12, 2020
Isn't it amazing how our omnipresent Lord God is not too big to care for us individually? He is omniscient, whereby He has the most intimate of knowledge regarding every detail of our lives—including the exact number of hairs on our heads.1
Nevertheless, the Lord is loving and compassionate enough to forgive us of all our misdeeds and chooses to embrace us as His children—forever!
Here, the Lord desires to remove our false assumptions, presuppositions, and sinful proclivities reflected in escalating hostility, and violence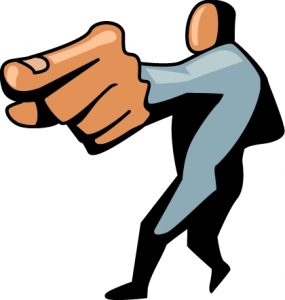 towards others, so He can establish His eternal peace fellowship with us—through the work of Jesus Christ alone as Ephesians 2:1-5 (NLT) teaches:
Once you were dead because of your disobedience and your many sins. You used to live in sin, just like the rest of the world, obeying the devil—the commander of the powers in the unseen world. He is the spirit at work in the hearts of those who refuse to obey God. All of us used to live that way, following the passionate desires and inclinations of our sinful nature. By our very nature we were subject to God's anger, just like everyone else. But God is so rich in mercy, and he loved us so much, that even though we were dead because of our sins, he gave us life when he raised Christ from the dead. (It is only by God's grace that you have been saved!)
The Lord characterizes the End Times as a period of escalating hostility. Each day we see the signs of the times in random assaults, terrorist attacks, school violence, workplace violence, and road rage. We live in a worldly kingdom that prefers retaliation over reconciliation, since from a child, we are taught not to let anyone take advantage of us or to show weakness.
One false assumption is the strong delusion our lives are above reproach and "never hurt anyone." Here, we are lulled into a false sense of security, because when we misspeak to avoid hurting another person, we are telling a lie. Also, contemplating having a sexual encounter with someone—who is not our husband or wife—can be either fornication or adultery, depending on our marital status, and this is sin as well.
In addition, desiring the possessions of others (without having worked to earn them ourselves) is coveting, which is wrong. Similarly, expressing envy or jealousy towards another person is wrong, as is cheating, stealing, exploiting others, manipulating others, disrespecting others, expressing hostile speech, as well as violence, all of which keep us separated from God.
But an even more insidious threat to our eternal fellowship with the Lord is to feel that we have the God-given mandate to keep a record of offences, and to bear grudges against others. Here, sins are "rated" on a sliding scale as though one was more heinous than another.
However, rating leads to falsely characterizing others for their past behavior—even when they now live for Christ fully. We can never make comparisons since all of us have sinned and are deficient of God's righteous standards.2
Our attitude should always be to overlook the offense and forgive the offender. It's hypocritical to condemn a person for his or her past when we have "skeletons in our closet," as Jesus observes in Matthew 7:3-5 (NLT):
And why worry about a speck in your friend's eye when you have a log in your own? How can you think of saying to your friend, "Let me help you get rid of that speck in your eye," when you can't see past the log in your own eye? Hypocrite! First get rid of the log in your own eye; then you will see well enough to deal with the speck in your friend's eye.
Matthew 21:32-35 (NLT) tells us that our "sliding scales" must be discarded. In other words, we cannot forgive only certain offenses or forgive only to a certain level:
Then the king called in the man he had forgiven and said, 'You evil servant! I forgave you that tremendous debt because you pleaded with me. Shouldn't you have mercy on your fellow servant, just as I had mercy on you?' That's what my heavenly Father will do to you if you refuse to forgive your brothers and sisters from your heart.
Our massive sin debt has been forgiven and canceled forever through the blood of Jesus Christ.
In John 13:34-35 Jesus taught it will be our love that brings life to our Christian witness and makes our faith a practical alternative to the world's counter-productive methodologies. We emulate this perfect love by forgiving others.
Then we can live rightly in the eyes of God and humanity. In God's eyes, we are His children and can experience and express His glory. To humanity, we are the brilliant reflections of God's practical and tangible love, which proves we belong to His Son, Jesus Christ.
We should never think it strange to try a little forgiveness. Our God extended it to us, and He transforms us into receptacles of grace and mercy so that we can extend it to others.
What a Wonderful Savior!