For April 5, 2020
Among the locals who gathered in Jerusalem to observe the holy week of Passover and Unleavened Bread, enormous crowds descended upon the city from around the world.
This particular Sunday, people were preparing for the Passover. There was a  faint, distant rumbling, which grew into a notic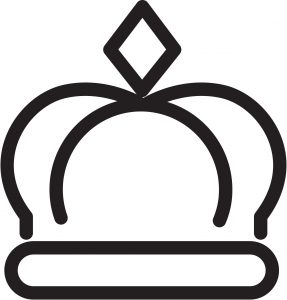 eable change in excitement and anticipation among the people. The distant rumbling eventually grew into a deafening roar:
Hosanna to the Son of David! Blessed is He who comes in the name of the Lord! Hosanna in the Highest!1
People gathering at Jerusalem from around the world to witness such a historic event was not coincidental. Our God is a God of divine purpose and supreme order.
More than one thousand years before Jesus' birth, The Lord mandated all males who practiced Judaism to assemble "in a place which the Lord shall choose" three times each year.2
When royalty came to town in Jesus' day, conquering monarchs rode horses symbolizing their dominance over their vanquished subjects. However in humility, our Lord Jesus Christ rides a colt, the foal of the ass in fulfillment of Zechariah 9:9 (KJV):
Rejoice greatly, O daughter of Zion; shout, O daughter of Jerusalem: behold, thy King cometh unto thee: He is just, and having salvation; lowly, and riding upon an ass, and upon a colt the foal of an ass!
Jesus' public adulation was His Triumphal Entry, which acknowledged Him as the "Prince of Peace" described in Isaiah 9:6. This particular Sunday is called Palm Sunday since people covered the road with their clothes and palm branches in a great celebration.
Our Lord and Savior Jesus Christ had arrived, and "the whole world had gone unto Him!"3
He could have chosen something more suitable to His station as King of Kings and Lord of Lords. Instead, our Lord establishes a new ministry paradigm featuring humility, and love. He could have chosen to be the Conquering King, but He became the Humble Servant instead.
Jesus' demonstration of humility should not be surprising since our holy God, the Creator of Heaven and earth humbled himself to occupy human flesh as Jesus Christ.
Purposely, He utilized this particular form of transportation—on the first day of the last week of His earthly life—to illustrate His accessibility to all. Just as He promised in John 3:13-17 (NLT):
No one has ever gone to heaven and returned. But the Son of Man has come down from heaven. And as Moses lifted up the bronze snake on a pole in the wilderness, so the Son of Man must be lifted up, so that everyone who believes in him will have eternal life. For this is how God loved the world: He gave his one and only Son, so that everyone who believes in him will not perish but have eternal life. God sent his Son into the world not to judge the world, but to save the world through him.
Jesus is coming, and it's a Sunday Celebration! Yet He is still accessible to us today—by faith.
What a Wonderful Savior!