For December 13, 2020
Twenty-seven hundred years ago, world peace was predicted through a special child who would be our Prince of Peace,
For unto us a Child is born, Unto us a Son is given; And the government will be upon His shoulder. And His name will be called Wonderful, Counselor, Mighty God, Everlasting Father, Prince of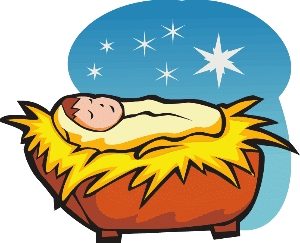 Peace (Isaiah 9:6 NKJV).
Fast-forward, seven-hundred years, and Isaiah's prophetic words take on human form,
Now there were in the same country shepherds living out in the fields, keeping watch over their flock by night. And behold, an angel of the Lord stood before them, and the glory of the Lord shone around them, and they were greatly afraid. Then the angel said to them, "Do not be afraid, for behold, I bring you good tidings of great joy which will be to all people. For there is born to you this day in the city of David a Savior, who is Christ the Lord. And this will be the sign to you: You will find a Babe wrapped in swaddling cloths, lying in a manger." And suddenly there was with the angel a multitude of the heavenly host praising God and saying: "Glory to God in the highest, And on earth peace, goodwill toward men!"(Luke 2:8—14 NKJV).
We welcome the prospect of peace on earth and goodwill towards others. 2020, the year of a "new normal" world taught us about our need for human civility and decency as we witnessed exponential increases in racial, and social hostility and violence around the world.
People who understand the importance maintaining a civil society, exercise civility and courtesy across racial and cultural barriers and realize that no one's petty political squabbles and personality conflicts should restrict us from embracing others as equals.
I thank God for the Angel's message, "For unto you is born this day in the City of David a Savior, which is Christ the Lord!" It is only through Jesus Christ that we can find lasting peace and harmony with God and each other as He promised in John 14:27 (AKJV),
"Peace I leave with you, my peace I give unto you: not as the world giveth, give I unto you. Let not your heart be troubled, neither let it be afraid!"
When Christ becomes our personal Lord and Savior by our faith in Him, His perfect peace engulfs and sustains us forever. He is always faithful despite our lack of faithfulness. His peace never ceases to satisfy the deep longings of our soul. Won't you receive Him today?
What a Wonderful Savior!