For December 25, 2020
Christmas is my favorite time of the year. For on this special day, we honor the birth of Jesus Christ, our Savior and Lord, who represents the greatest gift ever given or received.
More than two thousand years ago, in a Bethlehem manger, the Savior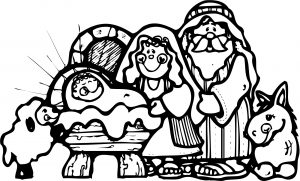 of the World was born. Although some may dispute His December 25th birthday, no one can prove that He could not have been born on that particular day either. Other than Scripture, we have no eye witnesses alive today to retell the story.
Any controversy concerning the Lord's birthday is merely a distraction from the fact that He was born, and for some, the less focus on Christ, so much the better.
Nevertheless, He came to save humanity from sin, and to reconcile us to the Father. This is as the Angel of the Lord announces in Matthew 1:18—21 (NKJV),
Now the birth of Jesus Christ was as follows: After His mother Mary was betrothed to Joseph, before they came together, she was found with child of the Holy Spirit. Then Joseph her husband, being a just man, and not wanting to make her a public example, was minded to put her away secretly. But while he thought about these things, behold, an angel of the Lord appeared to him in a dream, saying, "Joseph, son of David, do not be afraid to take to you Mary your wife, for that which is conceived in her is of the Holy Spirit. And she will bring forth a Son, and you shall call His name Jesus, for He will save His people from their sins."
We were broken—morally and spiritually—before our holy God, without remedy when God decided to cancel the sin debt we acquired from Adam and Eve, by becoming human and shedding His blood to wash away our sins forever. Thus, as Acts 4:12 tells us, there is no other name, besides Jesus Christ, under heaven by which we can obtain salvation (and receive God's eternal favor as a result).
Just like the shepherds of old, we too can joyfully observe December 25th as eternally grateful recipients of God's unspeakable gift of grace and mercy. For we now have unimpeded and eternal access to a holy and loving God through faith in our Lord and Savior Jesus Christ.
Yes! On this day, we can be grateful for what the Lord is still doing around the world in the hearts and lives of untold numbers of people—ever since His first birthday.
What a wonderful Christmas present, and what a Wonderful Savior!
Happy Birthday Jesus!