For January 1, 2021
Today, people around the world will welcome a new year. With each successive year of the Gregorian Calendar, proposed in 1582 to compensate for the solar year drift of the Julian Calendar, which was instituted around 45   before the birth of Christ (B.C.), we note the time that has passed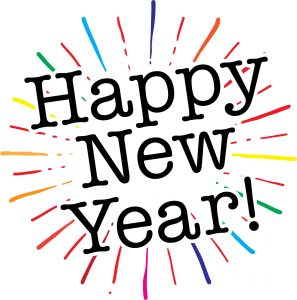 since the birth of our Lord and Savior, Jesus Christ.
The term B.C. is used to designate the time before the birth of Christ from the time after His birth, referred to as Anno Domini (A.D.), which is Latin for, "In the year of our Lord." The time since Jesus' birth is also referred to as the Common, Current, or Christian Era (C.E.).
Numbering these calendar years is appropriate for paying our respects to the most influential person in human history. In other words, this year, we acknowledge that two-thousand and twenty-one years have passed since the birth of Jesus Christ (although many scholars place His birth somewhere around 4 BC).
We make this distinction because only through Jesus Christ can we, as sin-scarred humans, be reconciled to our holy God. We benefit from Jesus' atoning work, not by trying to perform good deeds, but by placing our faith in the redeeming works He still performs to God on our behalf.
His perfect life satisfies all God's requirements for conformity to God's holy Law.
His sacrificial death at Calvary remains our perfect sacrifice to absolve us from our sin.
Jesus' resurrection secures God's acceptance of His redeeming work; now we can have full confidence that He is our accepted way to God, and
His ascension, His Spirit, His intercession, and His glorious return provide all the spiritual graces we will ever need to fully experience His abundant life—now and forever.
The Lord promises to embrace us with His eternal power and providence when we surrender to Him. Then we can find the rest that completely satisfies and refreshes our eternal souls,
Come to me, all you who are weary and burdened, and I will give you rest (Matthew 11:28 NIV).
2020 was a difficult year for many. If you are looking for consolation, hope and a new beginning, let me suggest,
Others have failed you, so give your heart to Jesus Christ. He never fails!
Stop trusting in your human abilities alone. They are finite while God is infinite. Instead, turn to the Lord, and trust in Him completely.
Surrender to Jesus Christ so that you can experience and enjoy the fulfilling life of purpose, freedom, and victory He freely gives to all those who trust Him.
When our New Year's resolutions are Christ centered and God honoring, He performs His perfect work in our hearts, minds, souls. Only then can we truly have a Happy New Year!
What a Wonderful Savior!