For August 15, 2021
It is amazing how people live as though they believe the sum total of our entire human existence is confined to the fleeting time we have on earth, as if what we experience now is all the life we will ever know. Once you're gone, that's it. No afterlife; no cognition or awareness after death. No Heaven; no Hell, and most of all—no eternal, holy, and righteous God to reckon with.
Our pride and moral rebellion has produced the current climate of spiritual ambiguity reflected in the ever-increasing political and financial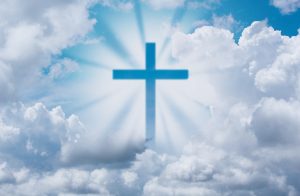 uncertainty, social unrest, rampant crime, racial polarization, and terrorism within the US and abroad. Too many people today are emboldened to rid society of its moral decency and civility and reap destruction, just as Hosea 4:6 (NKJV) warned, "My people are destroyed for lack of knowledge."
Yet, Jesus tells how such characteristics are indicative of our Enemy's function as He contrasts them with His own unique and divine purpose,
The thief's purpose is to steal and kill and destroy. My purpose is to give them a rich and satisfying life. John 10:10 (NLT)
We have chosen to concern ourselves with loving the world and things that do not last and spend very little time loving those Christ-centered things that are eternal. For instance, far too many of us find it far more important to miss regular worship services and chase personal, recreational, professional or financial goals.
Also, we often can't find a way to support our church financially through tithes and offerings, but we have little trouble overextending ourselves with the purchase a new sports car, truck, or boat. Similarly, we seek opportunities to splurge on ourselves instead of helping others in need—when we have both the means and the opportunity to do so.
In addition, raising our children to be spiritually ambivalent for some is far more practical than teaching them about God, the Bible; how to distinguish right from wrong, or how to live morally responsible with character, self-respect, and dignity.
We all need to know that lying, cheating, and stealing are an affront to the Lord, and that sin is not only contrary to His perfect righteousness. It's something we will account for. Four hundred years before the birth of Christ, the Old Testament Prophet Malachi makes this observation,
Then those who feared the Lord spoke to one another, and the Lord listened and heard them; so a book of remembrance was written before Him for those who fear the Lord and who meditate on His name. "They shall be Mine," says the Lord of hosts, "On the day that I make them My jewels. And I will spare them as a man spares his own son who serves him." Then you shall again discern between the righteous and the wicked, between one who serves God and one who does not serve Him. (Malachi 3:16-18 NKJV)
There is a day of reckoning we will face whether we choose to acknowledge it or not. We may try to discredit our God-given purpose, but God has not. His purpose is that we contrast the prevalent, sinful lifestyles of those who celebrate pretense and reward dishonesty.
As we Christians allow His Holy Spirit to work through us, we can share a compelling Christian witness with those we encounter in our personal and social lives, and be His distinctive "salt and light" (Matthew 5:13-16) to preserve and enlighten this decadent, sin-darkened world.
Through Christ, we can embrace His perspective and realize how we are the unique and significant parts of His wonderful master plan. We were created to occupy our glorious, heavenly home, where "the wicked shall cease from troubling, and the weary shall be at rest." (Job 3:17) The hopes and desires of all Believers everywhere are found in this central expectation—to occupy Heaven with Christ and God forever. Amen!
There we have perfect understanding of the work and ways of God. We no longer "know in part" but will know Him as we are known by Him, and we will "see Him as He is" in His full majestic splendor. (1 Corinthians 13:9, 1 John 3:2)
Jesus is preparing a place where holiness, glory, peace, harmony, love, rest, and unspeakable joy abound beyond our most vivid imagination. Our eternal home is where we will bask in God's full, unfiltered presence without sin, pain, or disease,
So when this corruptible shall have put on incorruption, and this mortal shall have put on immortality, then shall be brought to pass the saying that is written, death is swallowed up in victory. 1 Corinthians 15:54 (AKJV)
It is a place where He will "wipe away all tears from our eyes" as we are blessed and satisfied beyond anything we have seen or heard here on earth. (Revelation 21:4) We are truly blessed forever,
Blessed are the dead who die in the Lord from now on…They will rest from their labor, for their deeds will follow them. Revelation (14:13 NIV)
No earthly experience can compare to a split-second in our eternal home,
No eye has seen, no ear has heard, and no mind has imagined what God has prepared for those who love him. 1 Corinthians 2:9 (NLT)
This earth is not our home. We are pilgrims passing through it briefly. God gave us a yearning spiritual dimension that craves to be with Him.  The "whole earth groans" as we anxiously await His glorious return. Then we, along with those who have died in the Lord, will be reunited. (Romans 8:22, 1 Thessalonians 4:13-18)
Until then, our comfort is in knowing we will see Him again, coming in the clouds with great power and glory. (Mark 13:26)  But our Christian faith is more than a "pie-in-the-sky" religion filled with future promises. Ours is a faith that produces a life of abundance that starts from the time we accept Christ as our Savior and Lord, and it continues throughout eternity.
Having our sins forgiven and peace with God makes our faith more precious than anything on earth. Yet, as we continue this Christian journey, the Lord provides us with considerably more treasures in this life, and in the next.
Those who refuse to acknowledge Jesus Christ as Lord and Savior in this life meet Him as Eternal Judge in the next,
Then I saw a great white throne and Him who sat on it, from whose face the earth and the heaven fled away. And there was found no place for them. And I saw the dead, small and great, standing before God, and books were opened. And another book was opened, which is the Book of Life. And the dead were judged according to their works, by the things which were written in the books. Revelation 20:11-12 (NKJV)
Soon and very soon, Jesus will return to bring order out of the sin-filled, Satan-driven madness we are experiencing today. On that day a distinction will be made between the righteous and the wicked; those who love the Lord and those who do not. On that glorious day, we will know and experience Him as our long-awaited, treasured, eternal reward. Won't you give Him your life before it's everlasting too late?
What a Wonderful Savior!