For October 24, 2021
Isn't it amazing how the human species—made in God's image—is so divisive, with all of the random violence and social unrest perpetrated by what is becoming an increasingly younger demographic? The random shootings, cities aflame, and the increasing disrespect expressed towards other human beings, whether unborn, young, middle age, or old, when we have the capacity to express civility, respect and dignity courtesy trouble me.
It is the church of Jesus Christ or the visible Body of Christ that can present a viable, compelling alternative to the world's heartless, maniacal madness.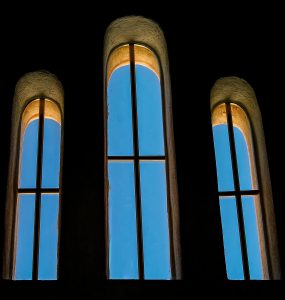 Unfortunately however, when we Christians replace our Christ-centered ideals with world-centered ones, we lose our exceptional Christian witness.
One example is prejudice, which gives people an excuse for not living in harmony. (This product of the depraved heart is not the product of the new heart that God gives us the moment we accept the Lord Jesus Christ as our Savior and Lord.) The Bible depicts Christians as a united group, serving the one true God,
Endeavouring to keep the unity of the Spirit in the bond of peace. There is one body, and one Spirit, even as ye are called in one hope of your calling; One Lord, one faith, one baptism, One God and Father of all, who is above all, and through all, and in you all. Ephesians 4:3–6 (AKJV)
Unfortunately, far too many of us resist fellowshipping with people who do not share the same race, culture, or class, although we share the same Lord and Savior—Jesus Christ. How can we testify to the world that we are one body in Christ and yet maintain world-centered ideals, as though we are soldiers stationed in enemy territory? This should not be!
The Lord described His followers as the "salt and light," and that we would would change the world,
In the same way, let your good deeds shine out for all to see, so that everyone will praise your heavenly Father.   Matthew 5:16 (NLT)
Yet racial and cultural prejudice has not been a new problem within the New Testament church. 1 Corinthians 1:10–13 (AKJV) offers a rebuttal to this insidious form of interpersonal worldliness,
Now I beseech you, brethren, by the name of our Lord Jesus Christ, that ye all speak the same thing, and that there be no divisions among you; but that ye be perfectly joined together in the same mind and in the same judgment. For it hath been declared unto me of you, my brethren, by them which are of the house of Chloe, that there are contentions among you. Now this I say, that every one of you saith, I am of Paul; and I of Apollos; and I of Cephas [Peter]; and I of Christ. Is Christ divided? was Paul crucified for you? or were ye baptized in the name of Paul?
Christ is not divided, although his church had four separate groups vying for supremacy within the church. Peter faced a similar problem fifty days after the Lord's Resurrection; on the Day of Pentecost, the Holy Spirit filled the Believers. Peter preached his first sermon before a vast crowd assembled at Jerusalem, and 3,000 people became Believers.
As the New Testament church grew, certain extremists wanted to preserve Jewish tradition within Christianity. Gentile (or non-Jewish) Believers could no longer have reconciliation by faith in Jesus Christ alone; they had to keep God's Law and Jewish traditions as well. (After all, these were God's chosen who safeguarded the Law, and Christianity was a reflection of Judaism, since Jesus Christ was a Jew.) Circumcision and observing other laws and rituals soon became proposed components to the Christian faith for the new Christian church.
Then at Joppa, God reminded Peter that he shows no partiality, and he expects us to follow suit. After receiving a vision from God, Peter ministered to the gentile Cornelius and his family, and there was a Pentecostal experience among the gentile Believers.
Through this experience, Peter became convinced that we Christians are called to show genuine affection toward each other, because in Christ, we are a family. Like a family, we practice a fervent, brotherly kindness (Greek: philadelphia) toward each other. This social dimension of our faith in Christ helps us to fulfill our Lord's prayer for unity that transcends culture, race, gender, color, or class,
And the glory which thou gavest me I have given them; that they may be one, even as we are one: I in them, and thou in me, that they may be made perfect in one; and that the world may know that thou hast sent me, and hast loved them, as thou hast loved me. John 17:22–23 (AKJV)
We are new creatures in Christ, and although it is impossible to repair the damage caused by 2,000 years of factions and infighting, the Holy Spirit, who lives inside us, can help us to think and act as One Body in Christ.
Christians have the ability to practice mutual respect, tranquility, and unity with other Christians, sharing our joys while offering encouragement, support, and aid as the Holy Spirit empowers us to do so.
As a Christian family, we have the power to can change the world around as when we focus on the things that unite us, instead of the minute points that divide us.
We who are in Christ are One Body, so let us be who we are: one Christian family, united in love and harmony, with the Lord Jesus Christ as our example of love, dignity and respect. Let's begin anew today…and change our world.
What a Wonderful Savior!