For August 23, 2020
Jesus answered and said to him, "Most assuredly, I say to you, unless one is born again, he cannot see the kingdom of God" (John 3:3 NKJV). He captures our necessity for transformation to gain access to the Kingdom of God, insisting our transformation is necessary. He also assures our transformation is both accessible and simple, only requiring our faith in Him,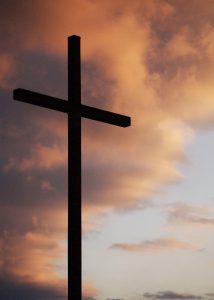 God so loved the world that He gave His only begotten Son, that whoever believes in Him should not perish but have everlasting life. For God did not send His Son into the world to condemn the world, but that the world through Him might be saved (John 3:16-17 NKJV).
Faith is the means to receive God's forgiveness and righteous, which is consistent with two Old Testament Scriptures:
And [Abraham] believed the LORD, and the LORD counted him as righteous because of his faith (Genesis 15:6 NLT).
Behold the proud, His soul is not upright in him; But the just shall live by his faith (Habakkuk 2:4 NKJV).
We must experience a dynamic, spiritual transformation inside us before we can see the Kingdom of God.  The good news is that God can change us through the Born Again experience.
We confess our sin before God, (turn from its continual practice), and we place our faith in the redeeming work of our Lord Jesus Christ to make us righteous before God. As 2 Corinthians 5:17 tells us, we become "new creatures" in Christ.
Now, loving and pleasing God is our new all-consuming, lifelong objective. No longer do we seek the things of the world. They have become dead to us, and we are no longer subject to them. Our new aim is to emulate our Lord and live for Him to the best of our ability for the rest of our lives as illustrated below.
| | |
| --- | --- |
| The Old Life (Dead) | The New Life (Alive) |
| | |
|  Aggressive and villainous | |
|  Practice deceit and duplicity | Practice sincerity and truth |
|  Seek to victimize others through   hypocrisy, betrayal, and lies | Seek to interact with God, others, and us with genuineness, and faithfulness |
We live out our identity and purpose as Children of God as the Holy Spirit enables the "who we are when no one is watching" to interact with God, others, and ourselves safely and appropriately—doing no harm.
We are "proof" of God's marvelous plan of redemption, authenticating how Jesus Christ can live and reign the hearts of fallen humanity as Savior and Lord.  Human lives change drastically in the presence of the Living Christ, as they become Christ-centered and Spirit-controlled. Won't you give Him your heart today?
What a Wonderful Savior?