For November 7, 2021
A mentor once challenged me to use my mind constructively for Jesus Christ and for the manifestation His glorious and redemptive Kingdom principles. This challenge begged the question, "If we gave ourselves to the Lord completely, living according to the Bible, and trusting Him to fulfill His wonderful promises—what could happen?"
On the Day of Pentecost, twelve men would lead a movement—soon to be identified as The Way, and later as Christianity—would change the world through the telling and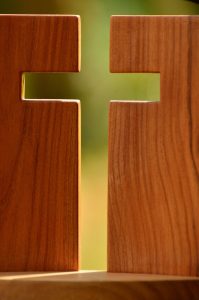 living of the message on the death, burial, and resurrection of our Lord and Savior Jesus Christ.  Thus the answer to that question forces us not to depend on our abilities and enterprises exclusively. Because Jesus Christ is now the center of everything we say, think, and do, and we depend on Him exclusively.
But in retrospect, isn't this how we as Christians are supposed to live anyway? Proverbs 16:9 (NLT) tells us, "We can make our plans, but the Lord determines our steps." Moreover, Psalm 37:23 tells us our steps are "ordered" by the Lord, who takes delight in every step we take.
Answering this question also means that our self-centered, self-glorifying plans, goals, and objectives should no longer be sought and followed, since they are now Christ-centered, God-honoring, and Bible-based,
The Bible teaches us to make no distinction between secular and sacred in the world, work, and life. To understand and follow the calling of God is to know and do His good, pleasing, and perfect will. It is to live by biblical priorities. It is to find in Christianity a circle big enough to embrace all of life and give it meaning, purpose, and direction.1
Our thoughts, words, and actions will have to be filtered through a secondary set of lenses, "Will what I'm thinking, saying, or doing point someone to Christ?" Although for many, this second question has been answered both yes, and no, but at this turbulent and uncertain time in human history, it would be in our best interest to start and finish well in furthering the Kingdom by living out the principles of Ecclesiastes 12:1 and Psalm 92:14 (AKJV), "Remember now thy Creator in the days of thy youth…They shall still bring forth fruit in old age; they shall be fat and flourishing."
We will never experience complete spiritual and moral perfection in every phase of our human interactions with others. There will always be varying degrees of hatred, envy, selfishness, and apathy expressed towards our fellow human beings; otherwise, Christ would have had no need to come from Heaven to pay the price for our sin at Calvary. He is our wonderful example of grace and love, who forever pledges His support and Spirit-power so that we can live for Him.
But when we give ourselves to Him completely; surrendering every aspect of our lives, the Lord shows Himself as all-sufficient in supplying things beyond our control. He is especially competent at protecting, providing, and guiding us at the precise instant and in the precise manner we need from Him. This He will provide for us  because it suits His agenda, not ours,
You did not choose Me, but I chose you and appointed you that you should go and bear fruit, and that your fruit should remain, that whatever you ask the Father in My name He may give you.  John 15:16 (NKJV)
We are to bear His eternal fruit consistently. The more I live, the more I experience this divine truth, "For all the promises of God in Him are Yes, and in Him Amen, to the glory of God through us!" 2 Corinthians 1:20 (NKJV)
Once, an issue felt so overwhelming it precipitated intense fear, worry, and panic. Even though, I knew the Lord was with me. Without warning, someone called to inform me they were praying for me and reminded me of a Bible verse I have not since forgotten,
Fear thou not; for I am with thee: be not dismayed; for I am thy God: I will strengthen thee; yea, I will help thee; yea, I will uphold thee with the right hand of my righteousness. Isaiah 41:10 (AKJV)
That incident reminded me how precise the Lord is with caring for His Children and providing exactly what they need at the precise time, and in the precise manner. The Lord abides with His Children, and He watches over us, even when we are not consciously aware of His presence (and providence).  Oh how the Lord continues to "show Himself strong" in our lives (2 Chronicles 16:9), especially during times when we are so very weak.
We deserve God's wrath and condemnation. None of our works for the Lord engender boasting since they are merely what He expects of us,
When a servant comes in from plowing or taking care of sheep, does his master say, 'Come in and eat with me'? No, he says, 'Prepare my meal, put on your apron, and serve me while I eat. Then you can eat later.' And does the master thank the servant for doing what he was told to do? Of course not. In the same way, when you obey me you should say, 'We are unworthy servants who have simply done our duty.' Luke 17:7-10 (NLT)
Yet, the Lord lavishly provides His forgiveness, freedom, and joy. We can never be "good enough" to earn His consideration. But we can continue pressing toward the heavenly prize He has in store for all those who love His appearing (Philippians 3:14, 2 Timothy 4:8). This is all He requires from us all.
My life has not been a bed of roses, but it has been exceptional nonetheless. Although the "outer house" continues to decay, the "inner man" is renewing daily (2 Corinthians 4:16). And for this, I am eternally grateful for the Lord's providence and faithfulness, as this old familiar hymn expresses,
I Heard the Voice of Jesus Say2
Horatius Bonar (1808—1889)
I heard the voice of Jesus say, "Come unto Me, and rest; Lay down, thou weary one, lay down Thy head upon My breast." I came to Jesus as I was, Weary and worn and sad; I found in Him a resting place, And He has made me glad.
I heard the voice of Jesus say, "Behold, I freely give The living water thirsty one, Stoop down, and drink, and live." I came to Jesus, and I drank of that life-giving stream; My thirst was quenched, my soul revived, And now I live in Him.
I heard the voice of Jesus say, "I am this dark world's Light; Look unto Me, thy morn shall rise, And all thy day be bright." I looked to Jesus, and I found In Him my Star, my Sun; And in that Light of life I'll walk Till trav 'ling days are done.
What a Wonderful Savior!
See: Patrick M. Morley, The Rest of Your Life, a Road Map for Christians Who Want a Deeper Understanding of What to Believe and How to Live It, reprint, (Grand Rapids: Zondervan, 1998), 196.