February 27, 2022
It happened in Jerusalem. The Scriptures are silent about which feast is celebrated. Yet, it is during this solemn occasion that Jesus encounters a lame man at the pool of Bethesda,
After this there was a feast of the Jews; and Jesus went up to Jerusalem. Now there is at Jerusalem by the sheep market a pool, which is called in the Hebrew tongue Bethesda, having five porches. In these lay a great multitude of impotent folk, of blind, halt, withered, waiting for the moving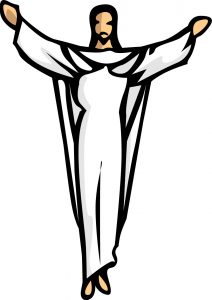 of the water. For an angel went down at a certain season into the pool, and troubled the water: whosoever then first after the troubling of the water stepped in was made whole of whatsoever disease he had. And a certain man was there, which had an infirmity thirty and eight years. When Jesus saw him lie, and knew that he had been now a long time in that case, he saith unto him, Wilt thou be made whole? The impotent man answered him, Sir, I have no man, when the water is troubled, to put me into the pool: but while I am coming, another steppeth down before me. Jesus saith unto him, Rise, take up thy bed, and walk. And immediately the man was made whole, and took up his bed, and walked: and on the same day was the sabbath. John 5:1-9 (KJV)
The Pool of Bethesda was known for its medicinal, bubbling spring with five porches. It was situated north of the Jerusalem Temple near the Sheep Gate mentioned in Nehemiah 3:32, 12:39. In 1888, the remains of twin pools were discovered under the courtyard near the St. Anne's Church in Jerusalem. The pools were fifty-five and sixty feet long respectively; the former having five arches with corresponding porches.
We do not know how long the man was waiting at the pool. We only know that he had been suffering from his infirmity 38 years. His was not a question of will, but of opportunity.1 For when the Angel troubled the water, he tried to reach the water, but another person arrived first and received the healing.
Jesus asks: "Will You Be Made Whole?" In other words, He was asking the man if he wanted to be made healthy or sound; to get well or to have his health restored.2 After hearing Jesus, the man placed his faith in the Lord's power to heal, and He was healed immediately.
From this encounter, we learn that the Lord requires our faith to accomplish the impossible,
And it is impossible to please God without faith. Anyone who wants to come to him must believe that God exists and that he rewards those who sincerely seek him. Hebrews 11:6 (NLT)
In addition, we can learn that our faith coupled with our obedience can produce healing and transformation. The man was made whole immediately, and he took up his bed, and walked, just as Jesus commanded.
Much like the man, many today live in bondage to sin and circumstances. We feel we deserve the defeated life we experience daily for retribution for our past mistakes and poor decisions. We try to convince ourselves that we are beyond God's grace and mercy by lying to ourselves though negative self-talk,
   "God can't forgive me!"
"You don't know the things I've done!"
"My problem is too big!"
"I've tried but I failed …I must be a failure!"
"There's no hope for me!"
But God brings us hope for deliverance, righteousness, and abundant and fulfilling life,
Is anything too hard for the Lord? Genesis 18:14 (NLT)
Come to Me, all you who labor and are heavy laden, and I will give you rest. Take My yoke upon you and learn from Me, for I am gentle and lowly in heart, and you will find rest for your souls. For My yoke is easy and My burden is light. Matthew 11:28-30 (NKJV)
This means that anyone who belongs to Christ has become a new person. The old life is gone; a new life has begun! 2 Corinthians 5:17 (NLT)
If we claim we have no sin, we are only fooling ourselves and not living in the truth. But if we confess our sins to him, he is faithful and just to forgive us our sins and to cleanse us from all wickedness. 1 John 1:8-9 (NLT)
Give your heart and your troubles to Jesus Christ. He is the Friend who cares as this familiar hymn declares,
What a Friend We Have in Jesus, Joseph M. Scriven3, (1819-1886)
What a friend we have in Jesus, All our sins and griefs to bear! What a privilege to carry Everything to God in prayer! Oh, what peace we often forfeit, Oh, what needless pain we bear, All because we do not carry Everything to God in prayer!
Have we trials and temptations? Is there trouble anywhere? We should never be discouraged—Take it to the Lord in prayer. Can we find a friend so faithful, Who will all our sorrows share? Jesus knows our every weakness; Take it to the Lord in prayer.
Are we weak and heavy-laden, Cumbered with a load of care? Precious Savior, still our refuge—Take it to the Lord in prayer. Do thy friends despise, forsake thee? Take it to the Lord in prayer; In His arms He'll take and shield thee—Thou wilt find a solace there.
Won't you give the Lord your heart today? He can answer your questions, solve your problems, and make you whole—today!
What a Wonderful Savior!
Please see: Marcus Dods, "The Gospel of John," The Expositor's Greek New Testament, reprint, vol. 1, ed. Robertson Nicholl, (Grand Rapids: Wm. B. Eerdmans Publishing Company, 1980), 737.
See: Walter Bauer, A Greek-English Lexicon of the New Testament and Other Early Christian Literature, revised and edited by F. Wilbur Gingrich and Frederick W. Danker, 2nd ed. (Chicago: University of Chicago Press, 1979) 832.