For March 6, 2022
With all the confusion and disorder in our world, we need the calming voice of God guiding us more than ever. His is the voice that brings life and joy. And as we follow His commands, we can experience peace and fulfillment.
We can have many fulfilling moments that show how God loves, protects and provides for us. We grow confident that He directs our steps and will never leave or forsake us. Our Christian experiences enhance our knowledge and strengthen our faith in God and His Word, as opposed to our subjective thoughts or feelings,
"For My thoughts are not your thoughts, Nor are your ways My ways," says the Lord. "For as the heavens are higher than the earth, So are My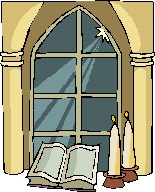 ways higher than your ways, And My thoughts than your thoughts. For as the rain comes down, and the snow from heaven, And do not return there, But water the earth, And make it bring forth and bud, That it may give seed to the sower And bread to the eater, So shall My word be that goes forth from My mouth; It shall not return to Me void, But it shall accomplish what I please, And it shall prosper in the thing for which I sent it." Isaiah 55:8-11 (NKJV)
The Bible, or the Word of God, presents how Enoch walked with God, (Genesis 5:24), and shows it is possible to stay connected to God for an entire lifetime. We who follow this pattern are living demonstrations of His miraculous power. God's Word enables us to sanctify the Lord God in our hearts, so we can give a prompt response to the hope within us with meekness and godly reverence, as 1 Peter 3:15 teaches.
Knowledge, or the Greek gnosis (Strong-G1108), denotes the information we've accumulated through diligent study. In our age of specialization, we require knowledge and skill to be a qualified professional. Physicians learn medicine, attorneys research law, and we as Believers examine the Word of God (Bible) to become competent practitioners of the Christian faith.
Our Lord Jesus valued Scriptural knowledge. At twelve, He was in Herod's Temple at Jerusalem, listening to the teachers of the Law and Old Testament traditions and asking questions. (Luke 2:46) Our spiritual existence depends on Christ, the Living Word, who said,
It is the spirit that quickeneth; the flesh profiteth nothing: the words that I speak unto you, they are spirit, and they are life. John 6:63 (AKJV)
The Bible helps us to grow spiritually and morally, as David attests,
Thy word have I hid in mine heart, that I might not sin against thee. Psalm 119:11 (AKJV)
We cannot read this holy book as we would a newspaper or paperback novel. Instead, we must rely on God to give us the spiritual insight to interpret and apply it properly. We may pick up nuances from independent study, but we best learn from spiritually mature Christians who teach the Bible exegetically and "read out" of the Bible God's instruction for us. The antithesis is eisegesis or "reading into" the Bible speculation and subjective opinions that produce Scriptural error, false doctrine, confusion, and controversy. We must pursue sound doctrine and teaching,
Knowledge does not take twentieth-century people back to first-century ways of living. It brings the universal and timeless truths as redemptive realities for living today. It translates the Jesus of history into the Christ of faith.1
Helping Believers draw proper conclusions from the Bible underscores the importance of Christian discipleship in a church setting. There, we can explore the Bible's content, context, and application through Biblical hermeneutics to avoid biblical speculation and render a true reckoning of God's inspired Word.
In the beginning, the Enemy used half-truths and innuendos to dissuade Adam and Eve from pursuing God's words. As in Peter's day, false teachers today deploy the same strategy by adding subtle changes to the Bible through clever phrases and speculation. Instead of drawing conclusions from the Bible's text itself, spurious opinions are for the "itching ears" of 2 Timothy 4:3–4.
We can "rightly divide" (interpret and share) God's Word, as 2 Timothy 2:15 instructs. God will punish us for adding or taking from God's Word as Proverbs 30:5–6 and Revelation 22:18–19 warn us. Much like a carpenter whose screwdriver differs from a claw hammer, we can learn how each book differs from one another.
In addition, we should use a Bible version that is easy to read and understand that contains chain references, maps, and concordances. Bible dictionaries, atlases, commentaries, and other aids are invaluable in our study. Supplemental reference materials (e.g., Old and New Testament surveys, Old and New Testament, Jewish, church, and world histories, systematic theology, Christian doctrine, Hebrew and Greek word studies, dictionaries, etc.) can benefit us as well.
Through diligent study of God's Word, we learn we are not of this world. God has a plan for us He will complete in His proper time. Six doctrines tell of His incredible purpose in grace.
God is the one true, living God. He expresses Himself as Father, Son, and Holy Spirit. The Father creates, sustains, and rules Heaven and earth. The Son is Mediator, Redeemer, Savior, and Lord. He secures our atonement by His death and resurrection. The Holy Spirit quickens, comforts, guides, unites us in Christ, guarantees our victory over the Enemy, and secures our place in Heaven.
Jesus Christ is the center of our Christian community. As our Prophet, He inspires us and guides the trajectory of our lives through the biblical accounts of His life and teachings. As our Priest, He forgives, purges, and removes our sins. As our King, He governs our hearts and minds through His Spirit and Word. In Him, we unite, because He is the center of our love, gratitude, and faith.
Our Sin Nature (Sin). God created us in His image to have eternal fellowship. Because of our disobedience, we fell from our innocent state to become sinners. We are without God's righteousness and are amenable to wickedness. Alienated from God and subject to His condemnation, we need a Savior.
The Bible is the Word of God. Inspired individuals penned His sacred words to disclose His divine truths to fallen humanity. It contains principles for human conduct and opinion. It unites the Old Testament, which reveals God's eternal standards through His Law, with the New Testament, which reveals our reconciliation to God through Christ. As we read, study, memorize, and apply its principles, we grow into his productive people of faith and grace.
The Church: As one body in Christ, Christians are the "called out," or in the Greek ekklesia (Strong-G1577); a people who are distinct from the world. We unite in prayer, worship, fellowship, Bible study, service, and accountability. We observe its ordinances and rituals that strengthen us. Christian Baptism symbolizes our death to sin and our resurrection to new life. In the Lord's Supper, we use bread and wine to commemorate the Lord's death, and show our dependence on Him for our spiritual life, and looking forward to dining with Him in Heaven as He promised.
In the World to Come, our Lord will descend from Heaven to occupy a new Heaven and earth without sin, Satan, or things defiled. A final separation will occur where those of us who trust in Christ will share eternal bliss in Heaven. There we will have His eternal peace, rest, and comfort. Those who have not come to Christ will face eternal torment and separation from God in Hell.
Why not try living by God's Word—the Bible—for His direction and prosperity instead of relying on our own insufficient thoughts and ways, that lead to frustration and failure? Our desire should mirror those of the ancient King David,
The law of the Lord is perfect, converting the soul; The testimony of the Lord is sure, making wise the simple; The statutes of the Lord are right, rejoicing the heart; The commandment of the Lord is pure, enlightening the eyes; The fear of the Lord is clean, enduring forever; The judgments of the Lord are true and righteous altogether. More to be desired are they than gold, Yea, than much fine gold; Sweeter also than honey and the honeycomb. Moreover by them Your servant is warned, and in keeping them there is great reward.  Psalm 19:7-11 (NKJV)
What a Wonderful Savior!