For June 5, 2022
I am appalled by the heightened lawlessness, hostility, and violence where people should express civility, emotional maturity, and understanding. Although some would argue that humanity is growing into a morally responsible creatures and that life is getting better for humans everywhere. Yet—by nature—the human heart is desperately wicked; filled with hatred, greed, pride, lasciviousness and all forms of evil. And that outside of the transforming power of Christ, we are left to our own morally detestable devices.
But when a person feels the full weight of their guilt and shame associated with living a life of sin and selfishness,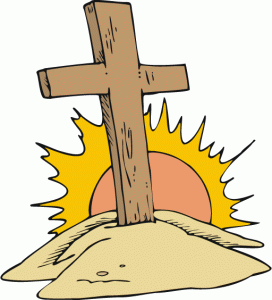 along with the emptiness from ignoring and rejecting God and godly things, they can realize that the only person who can deliver us is Jesus Christ the Son of God,
If you declare with your mouth, "Jesus is Lord," and believe in your heart that God raised him from the dead, you will be saved. For it is with your heart that you believe and are justified, and it is with your mouth that you profess your faith and are saved. As Scripture says, "Anyone who believes in him will never be put to shame." Romans 10:9-11 (NIV)
When we come to Christ, by faith, the Holy Spirit enables us to grow into morally astute practitioners of the Christian faith who refrain from exploiting others. With our growing moral consciousness, we produce the living fruit that validates our Christian witness,
A person who has genuinely repented will stop doing evil and begin to live righteously. Along with a change of mind and attitude, true repentance will begin to produce a change in conduct.1
We become new creatures in Christ and literally turn the world upside down (Acts 17:6). In the home, we attend church regularly, read God's Word, serve the Lord and others, and pray as uniquely gifted members of one homogeneous entity, safe from sexual, physical, and emotional abuse, as we treat each other with dignity and respect and not as objects of personal gratification.
The family is not exempt from sickness, poverty, death, and other life issues that affect us all. We can remain true to God and each other by trusting in the Lord Jesus Christ to meet every need.
In the workplace, we are God's faithful stewards. We are reliable and responsible for company resources, we submit to authority, we follow instructions, and we do not express petty sentiments toward our coworkers. We are also positive, exemplary team players who celebrate the achievements and comfort the distresses of our colleagues.
In addition, we are prompt, work hard, take only allotted breaks, leave when scheduled, and never defraud the company with bogus sicknesses or injuries to get time off or to collect disability payments. Trustworthy with the Lord's resources, we will receive His eternal commendation.
Using Jesus Christ as our role model, we can improve our social condition by advancing the causes of others and treating people with the esteem and dignity they deserve. Understanding that God created us as equals in His image, we show it is possible to interact with others with sincerity, honor, and respect, regardless of class or gender.
Giving and receiving forgiveness is at a premium as we avoid keeping records of past wrongs as self-appointed judges, since we are equal debtors in the sight of God. Jesus rightly says in John 8:7 (NLT), "All right, but let the one who has never sinned throw the first stone!"
Our new life influences all areas of our daily human interaction as expressions of Christ's love through responsible service to others. Exploitation, euthanasia, abortion, violent assaults, and degrading media have no place where Christ's scepter of righteousness rules our hearts,
For the grace of God that brings salvation has appeared to all men, teaching us that, denying ungodliness and worldly lusts, we should live soberly, righteously, and godly in the present age, looking for the blessed hope and glorious appearing of our great God and Savior Jesus Christ, who gave Himself for us, that He might redeem us from every lawless deed and purify for Himself His own special people, zealous for good works. Titus 2:11-14 (NKJV)
The unrighteous shall not inherit the Kingdom of God and we are bought with a price and belong to Him only (1 Corinthians 6:9, 20). The Tree of Life reflecting in us can heal the nations, as God promised in Revelation 22:2.
Our understanding of who we are from God's perspective enables us to practice a pure religion that is Spirit-driven and undefiled before God and the world. Won't you trust Christ today as your personal Savior and experience the grace of God for yourself? Your world, and that of others, will change in ways you can't begin to imagine.
What a Wonderful Savior!