For July 17, 2022
Jesus Christ is our perfect role model for expressing the gifts and graces the world considers "abnormal." As the "Body of Christ" (1 Corinthians 12:27), we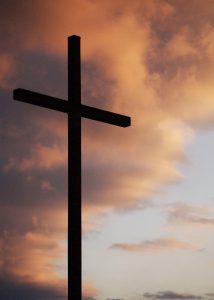 are at various stages of His exquisite model, because we don't have His moral and spiritual perfection. (If we did, we'd have no need for Him as our Savior.)
And Jesus came and spoke to them, saying, "All authority has been given to Me in heaven and on earth. Go therefore and make disciples of all the nations, baptizing them in the name of the Father and of the Son and of the Holy Spirit, teaching them to observe all things that I have commanded you; and lo, I am with you always, even to the end of the age." Amen. Matthew 28:18-20 (NKJV)
The book begins with Jesus instructing His Followers to wait in Jerusalem for the promise of the Holy Spirit. Then, it tells how the Holy Spirit descended on those who were in the upper room, praying in one accord, and waiting intently for God's manifestation. Then on the Day of Pentecost, they boldly proclaimed the message of Jesus' death, burial, and resurrection for the forgiveness of sins and the gift of eternal life Under the Holy Spirit's power. This Gospel or the "Good News" of Jesus Christ spread from Jerusalem to every corner of the world.
Miraculous signs and wonders followed these Spirit-powered men and women as they shared how they encountered the living Christ personally. He was no longer dead, but alive and victoriously seated at the right hand of God. As their message "turned the world upside down" (Acts 17:6), they became a threat to established religions and the Roman government and encountered severe backlash. Although the world ridiculed, criticized, persecuted, beat, imprisoned, condemned, and martyred them, the Christian movement or The Way (cf. Acts 9:2; 22:4) continued to grow and flourish exponentially.
As they emulated their Perfect Role Model, the world around them quickly noticed that Jesus Christ was truly with them, and He gave them an "abnormal" response to their opposition (my emphasis),
Now when they saw the boldness of Peter and John, and perceived that they were uneducated and untrained men, they marveled. And they realized that they had been with Jesus. Acts 4:13 (NKJV)
Further,
So they departed from the presence of the council, rejoicing that they were counted worthy to suffer shame for His name. Acts 5:41 (NKJV)
The First Century Followers of Christ did not retaliate by fighting back or by starting a protest campaign, as many do today. They did not evade the pressure their adversaries applied upon them, but they welcomed it wholeheartedly; rejoicing through it instead.
They did not retreat into isolation to hide from, ignore, or escape their persecutors. Nor did they conform to the demands of their adversaries by embracing unrighteous, worldly living standards. They accepted being in the world but not of it, knowing that as their Master suffered, they too would suffer, just as He forewarned them,
If the world hates you, you know that it hated Me before it hated you. If you were of the world, the world would love its own. Yet because you are not of the world, but I chose you out of the world, therefore the world hates you. Remember the word that I said to you, 'A servant is not greater than his master.' If they persecuted Me, they will also persecute you. If they kept My word, they will keep yours also. John 15:18-20 (NKJV)
They resolved to endure all things for their Savior. Standing firm in their convictions, they continued their normal, day-to-day activities, preaching, teaching, and living out their faith in Christ. Each day they grew ever more resolute about the cause of Christ, rejoicing in tribulations, being fully persuaded that whatever the outcome—good or bad—He was with them in their situation.
They were confident, and always rejoicing, because Jesus Christ is preparing a glorious eternity for all His Children in Heaven. His shed blood, bodily resurrection, and Holy Spirit seal our eternal destiny.
These truths were the core of their message that we can boast with confidence—even during times of extreme hardship—and live a victorious life on earth because Jesus Christ gives us victory,
These things I have spoken to you, that in Me you may have peace. In the world you will have tribulation; but be of good cheer, I have overcome the world. John 16:33 (NKJV)
But thanks be to God, who gives us the victory through our Lord Jesus Christ. Therefore, my beloved brethren, be steadfast, immovable, always abounding in the work of the Lord, knowing that your labor is not in vain in the Lord. 1 Corinthians 15:57-58 (NKJV)
As if they were soldiers in the Lord's army, they joyously faced life's challenges. Standing tall and marching forward, they triumphed as this cherished hymn attests,
       Onward, Christian Soldiers1
Sabine Baring-Gould (1834-1924)
Onward, Christian soldiers, Marching as to war, With the cross of Jesus Going on before: Christ, the royal Master, Leads against the foe; Forward into battle, See, His banners go.
Like a mighty army Moves the Church of God; Brothers, we are treading Where the saints have trod; We are not divided; All one body we, One in hope and doctrine, One in charity.
Crowns and thrones may perish, King-doms rise and wane, But the Church of Jesus, Constant will remain; Gates of hell can never 'Gainst that Church prevail; We have Christ's own promise, And that can-not fail.
Onward, then, ye people, Join our happy throng, Blend with ours your voices In the triumph song; Glory, laud, and honor, Unto Christ the King; This thro' countless ages Men and angels sing.
Refrain:
Onward, Christian soldiers, Marching as to war, With the cross of Jesus  Going on before.
Just like our First Century counterparts, we too have the unique opportunity  and privilege of living for Jesus Christ in ways that transforms our sin plagued world. With His Spirit living inside us, we have the power to be morally and spiritually distinct from anything the world can offer. Won't you give your heart to the Lord, so that He can be glorified in us and through us?
What a Wonderful Savior!