For August 7, 2022
We can never fully comprehend the vastness of our God's majesty. Nor can we fully understand His perfect plan for our redemption. Although we were created to enjoy eternal fellowship with Him, we disobeyed Him and lost that fellowship forever.
Many of us have been running from knowing Him by consuming ourselves with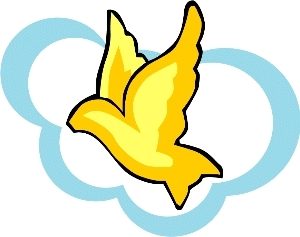 sin, as if we were trying to erase Him from our human consciousness. Yet, He remains patient and longsuffering towards us; waiting for us to invite Him into our lives …as well we should!
Jesus Christ is our Mediator, and the moment we invite Him into our lives as our personal Lord and Savior, we are Born Again. His Holy Spirit enlivens (quickens) us instantly.
It's as if God wakes us up from slumber, and we become alive and free. We are made alive for the first time. God opens our eyes so that we can know and love Him as our Merciful Redeemer. Like newborn babes, we desire to be with Him and learn more about Him through His Word. Christ in us becomes our ever-increasing hope of glory. (Colossians 1:27).
For the first time, we also realize how valuable we are in His eyes, such that He gave the best He had to redeem us and restore our eternal fellowship. Now free from sin's domination, we are "alive and free" to know His deep, lasting peace, joy and fulfillment unlike anything we could ever know or experience on this earth,
But you are not controlled by your sinful nature. You are controlled by the Spirit if you have the Spirit of God living in you. (And remember that those who do not have the Spirit of Christ living in them do not belong to him at all.) And Christ lives within you, so even though your body will die because of sin, the Spirit gives you life because you have been made right with God. The Spirit of God, who raised Jesus from the dead, lives in you. And just as God raised Christ Jesus from the dead, he will give life to your mortal bodies by this same Spirit living within you. Romans 8:9-11 (NLT)
The Spirit of God dwells within us, and as such, He must receive His share of attention, respect, and care. The Holy Spirit is most essential to the life of a Christian and performs essential duties we must acknowledge such as being the instrumental factor in our conversion.
It is the Holy Spirit who helps us to hear, understand, and believe the Gospel message of our Lord and Savior Jesus Christ (e.g., His death, burial, and His resurrection). He convicts us and shows us our sin, danger, and helplessness, and that Jesus Christ is the only hope of our salvation.
The moment we trust in Jesus with our whole heart, the Holy Spirit immediately takes up full-time residence within us.  He then becomes our Teacher, Comforter, and Seal of Righteousness before the Almighty. We who are saved are both moved and possessed by the Holy Spirit. He keeps us safe and consoles us as we move along our Christian journey.
He is also our Sanctifier, Who forms us into the image of Christ. Because God's holiness mandates ours, the Holy Spirit moves us towards perfection through sanctification. As Jesus surrendered to the will of His Father, we surrender to Him each day.
God wants us to adopt the characteristics that resemble His holiness and cast off those that resemble this evil world. Thus we no longer have the inclination toward the fleshly spirit; to fulfill its desires.
Instead, God gives us a new spirit, influenced, empowered, and sustained by the Holy Spirit along with an inclination please God. He is our guarantee of being possessed by God in Christ and is our assurance of eternal life.  Won't you give your life to Christ and experience the Holy Spirit's wonderful power today?
What a Wonderful Savior!