For October 30, 2022
In John 8:36 (NLT), Jesus tells us, "So if the Son sets you free, you are truly free!" The Born Again experience frees us from sin's dominion. In this condition, the Lord can teach us how to subdue our carnal thoughts, intents, and desires so that we cause no harm to others and us,
For it is by grace you have been saved, through faith—and this is not from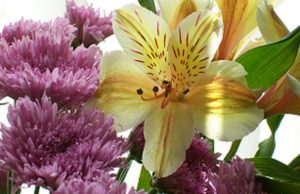 yourselves, it is the gift of God—not by works, so that no one can boast. For we are God's handiwork, created in Christ Jesus to do good works, which God prepared in advance for us to do. Ephesians 2:8-10 (NIV)
Because God's holiness mandates ours, we join Him in the process of our spiritual and moral character development through sanctification, which is both active and passive.
It is passive as God uses His Holy Spirit to complete His good work within us. (Philippians 1:6) He shapes us into Christ's moral and spiritual image by revealing to us things pertaining to Jesus Christ and solid Christian living while imparting God's holiness within our hearts, as this author observes,
There is no holiness in any human heart until the Holy Spirit produces it. Implanted in regeneration and developed in sanctification … He renovates the soul, purifies it, and prepares it for heaven.1
Another author frames the Spirit's work this way,
The Spirit also sustains relations to us, and performs offices which none but a person can sustain or perform. He is our teacher, sanctifier, comforter, and guide. He governs every believer who is led by the Spirit, and the whole church. He calls, as he called Barnabas and Saul, to the work of the ministry, or to some special field of labor. Pastors or bishops are made overseers by the Holy Ghost.2
The Holy Spirit also illuminates the Bible to us so that we can understand God's plan for us individually. He serves as God's "seal" to guarantee our eternal salvation, and He helps us to pray when our words cannot express our burdens to God adequately. In addition, He supplies us with the spiritual gifts, abilities, comfort, and strength we need to complete our Christian pilgrimage successfully.
Our sanctification becomes active when we surrender to the Lord daily by forming and performing the ascetic habits of Bible study, prayer, regular corporate worship, fellowship with other believers, financial giving (tithes and offerings), and Christian service that enhance our spiritual and moral vitality.
Over time, we learn to practice characteristics that resemble His holiness consistently, while casting off those problematic traits and habits that resemble this evil world.
We will never become perfect in this life. But as we grow spiritually, we can learn how to replace our desires for the visible, temporal, and earthly with a yearning for the godly, unseen, and eternal as the Scriptures admonish us,
While we do not look at the things which are seen, but at the things which are not seen. For the things which are seen are temporary, but the things which are not seen are eternal. (Corinthians 4:8-10, 16-18)
Also,
I don't mean to say that I have already achieved these things or that I have already reached perfection. But I press on to possess that perfection for which Christ Jesus first possessed me. No, dear brothers and sisters, I have not achieved it, but I focus on this one thing: Forgetting the past and looking forward to what lies ahead, I press on to reach the end of the race and receive the heavenly prize for which God, through Christ Jesus, is calling us. Philippians 3:12-17 (NLT)
Now spiritually alive, we commit to being His abundant living, spiritually transformed, and graciously redeemed sons and daughters, who are "more than conquerors" and can "do all things through Jesus Christ who strengthens us." (Romans 8:37, Philippians 4:13)
Just as Jesus surrendered to the will of His Father, we too can yield to God's will by putting on His holy image, as this author further explains,
Sanctification… is a precious reality, involving holiness of heart, which leads to holiness of life. It has its origin in regeneration, for regeneration is the beginning of holiness in the soul… Now, while regeneration implants the germ of holiness in the heart, sanctification is the unfolding of that germ. This being the case, it follows that regeneration and sanctification are essentially the same in nature, and may be regarded as two parts of the moral process by which depraved man is restored to the image of God.3
The will of God is our sanctification (1 Thessalonians 4:3), which allows us to grow "in favor with God and humanity" as did our Lord according to Luke 2:52.
It is possible to acquire God's wonderful character in our process of moral and spiritual growth. Won't you give your heart and life to Jesus Christ today, so that you can grow to become like Him, and thus please God fully?
What a Wonderful Savior!
James Madison Pendleton, "Personality and Deity of the Holy Spirit," Christian Doctrines, 33rd printing, (Valley Forge: Judson, 1976) 96.
Charles Hodge, "The Holy Spirit," Systematic Theology, vol. I, 3rd printing, (Peabody: Hendrickson Publishers, 2003) 525.