For January 21, 2023
Forty years of wilderness wanderings had come to an end with the death of Moses, the Lawgiver. Joshua was now the new leader for the Children of Israel, having been groomed for leadership under Moses' supervision for over forty years when God made this pronouncement,
After the death of Moses the servant of the Lord, the Lord said to Joshua son of Nun, Moses' aide: "Moses my servant is dead. Now then, you and all these people, get ready to cross the Jordan River into the land I am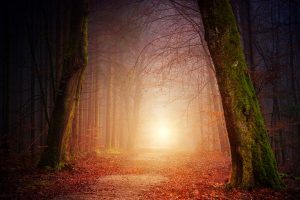 about to give to them—to the Israelites. I will give you every place where you set your foot, as I promised Moses. Your territory will extend from the desert to Lebanon, and from the great river, the Euphrates—all the Hittite country—to the Mediterranean Sea in the west. No one will be able to stand against you all the days of your life. As I was with Moses, so I will be with you; I will never leave you nor forsake you. Be strong and courageous, because you will lead these people to inherit the land I swore to their ancestors to give them. "Be strong and very courageous. Be careful to obey all the law my servant Moses gave you; do not turn from it to the right or to the left, that you may be successful wherever you go. Keep this Book of the Law always on your lips; meditate on it day and night, so that you may be careful to do everything written in it. Then you will be prosperous and successful. Have I not commanded you? Be strong and courageous. Do not be afraid; do not be discouraged, for the Lord your God will be with you wherever you go." Joshua 1:9 (NIV)
Joshua had two choices. He could have remained on the east side of the Jordan River, or he could obey God and cross the Jordan River. Here, a brief historical review helps us capture the importance of Joshua's decision in its greater context.
Some six-hundred years earlier, when Abram (Abraham) was around seventy-five years old, God visited him and promised,
The Lord had said to Abram, "Go from your country, your people and your father's household to the land I will show you. " I will make you into a great nation, and I will bless you; I will make your name great, and you will be a blessing. I will bless those who bless you, and whoever curses you I will curse; and all peoples on earth will be blessed through you." Genesis 12:1-3 (NIV)
And,
"Look around from where you are, to the north and south, to the east and west. All the land that you see I will give to you and your offspring forever. I will make your offspring like the dust of the earth, so that if anyone could count the dust, then your offspring could be counted. Go, walk through the length and breadth of the land, for I am giving it to you." Genesis 13:14-17 (NIV)
Abraham believed the Lord and trusted in the promises He made, knowing that they would be fulfilled in time. This promise was passed from Abraham, to Isaac, then to Jacob (Israel), and then to his children, the "Children of Israel." When there was a severe famine in the land, God sent Joseph, one of Israel's sons, to provide a means to preserve the family.
However, Israel suffered four-hundred years of slavery about the time Moses was born. He became God's deliverer, who would remind God's people of a "promised land" that was "flowing with milk and honey,"
The Lord said, "I have indeed seen the misery of my people in Egypt. I have heard them crying out because of their slave drivers, and I am concerned about their suffering. So I have come down to rescue them from the hand of the Egyptians and to bring them up out of that land into a good and spacious land, a land flowing with milk and honey—the home of the Canaanites, Hittites, Amorites, Perizzites, Hivites and Jebusites. And now the cry of the Israelites has reached me, and I have seen the way the Egyptians are oppressing them. So now, go. I am sending you to Pharaoh to bring my people the Israelites out of Egypt." Exodus 3:7-10 (NIV)
Joshua could have remained on the east of the Jordan. However, had he done so, there would have been no miraculous battle at Jericho and eventual settlement, and no period of the Judges.
There also would have been no inspiring story of Ruth and Naomi; no Priest/Prophet Samuel; no King David; no Solomon; no Jerusalem (the City of David); no Temple at Jerusalem; no Elijah; no Elisha; no Jeremiah, Daniel, Esther, or any of the countless other men and women of faith celebrated in the Bible.
Most importantly, there would have been no Suffering Servant to save the world from sin as predicted by Isaiah,
Yet it was our weaknesses he carried; it was our sorrows that weighed him down. And we thought his troubles were a punishment from God, a punishment for his own sins! But he was pierced for our rebellion, crushed for our sins. He was beaten so we could be whole. He was whipped so we could be healed. All of us, like sheep, have strayed away. We have left God's paths to follow our own. Yet the LORD laid on him the sins of us all. Isaiah 524-6 (NLT)
Joshua trusted God and crossed the Jordan, and God used his act of obedience to fulfill His divine plan for our spiritual (and moral) redemption. Joshua's act of faith set in motion the will of God for Jesus Christ to conquer sin and death.
Before Jesus was born, it was the Angel of the Lord who would tell Joseph what Jesus' life mission would be,
She will give birth to a son, and you are to give him the name Jesus, because he will save his people from their sins. Matthew 1:21(NIV)
Jesus would eventually affirm His mission in a conversation with Nicodemus,
For God so loved the world that he gave his one and only Son, that whoever believes in him shall not perish but have eternal life. For God did not send his Son into the world to condemn the world, but to save the world through him. John 3:16-17 (NIV)
Joshua had two choices, and he trusted God with amazing success.
We have two choices today. We can continue with "life as usual," suffering with the same imperfections and regrets, or we can turn to Christ by "crossing over" to Him by faith today and experience a fulfilling and satisfying life of change and growth that can last forever. Won't you allow Him to transform your life today?
What a Wonderful Savior!